As Guyana celebrates its 55th Independence anniversary today, President Irfaan Ali has issued a call on the country to be united in the fight against the coronavirus pandemic.
Describing COVID-19 as an unseen, but ever-present enemy, the President called on citizens to stand as one nation against the virus, the same way the country has stood together against Venezuela's efforts to claim Guyana's territory.
During last evening's flag-raising ceremony outside the Umana Yana, which only had the performers and special invitees present because of the pandemic, the President pleaded with citizens to all do their part in curbing the spread of the pandemic.
"More than 16000 of our people have been infected with the dreadful coronavirus and, sadly, more than 360 of them have died. We mourn those deaths and sympathise with the families who have lost loved ones. I plead with all to help stop these deaths; stop the tears of anguish; stop the grief", the President said.
Guyana crossed three milestones yesterday as the country continues to experience a spike in COVID-19 cases and deaths.
Yesterday, the country passed the 16,000 mark in the number of infections since the first case over a year ago. Yesterday also saw the highest number of deaths and the highest number of new infections being recorded in a single month. Seven new deaths were recorded on Tuesday, including that of a 17-year-old Covent Garden student who was preparing for his CXC exams.
The President used his independence address to encourage citizens to get vaccinated, noting that 20% of the country has been vaccinated so far.
"This is a significant accomplishment in a world where less than one percent of people in the developing countries have access to vaccines, and where recent World Health Organisation studies suggest that more than six million people have died globally.  We have already purchased thousands of vaccines, and we are sparing no expense in ensuring that we have enough vaccines to cover our full population 18 and above.  Our objective is to ensure that we can inoculate everyone from this dreadful virus", President Ali said.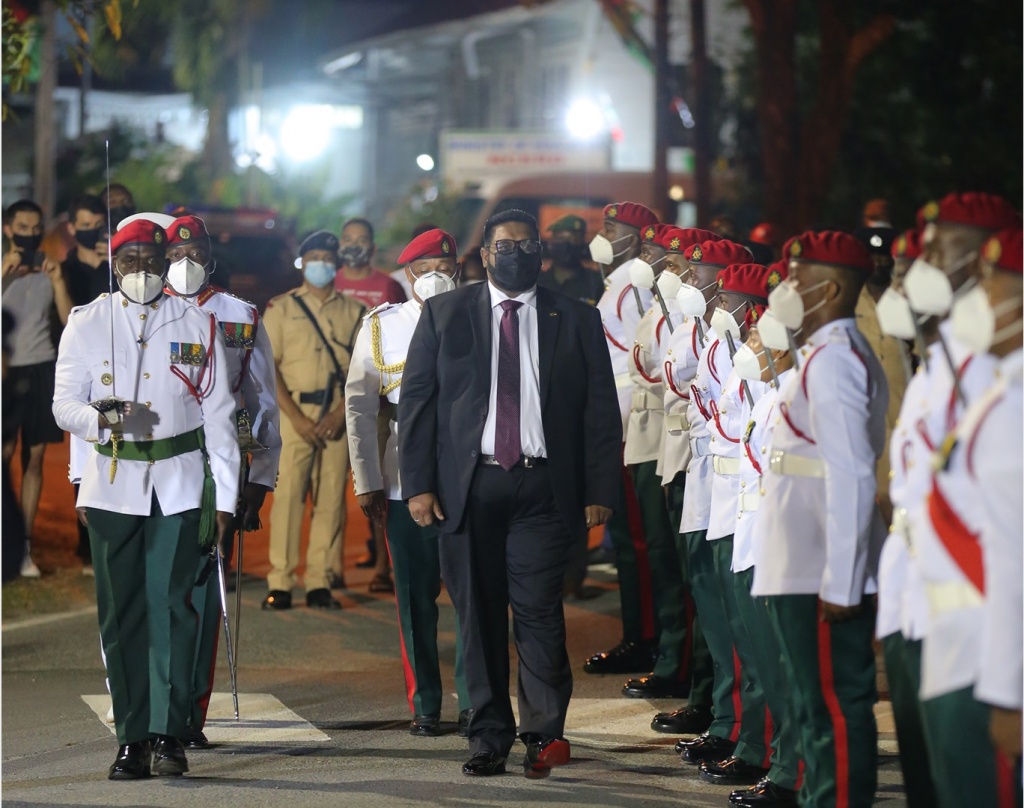 He noted that the length of the battle against COVID-19 depends on how soon citizens are fully vaccinated.
"I urge that we all recognise the value to our own lives, to the lives of our family and friends, to our livelihoods and to the betterment of our country by vaccinating to defeat the coronavirus, as we have defeated so many others in the past".
The President said the health of the nation is important as it celebrates 55-years of Independence. He said the future of Guyana is bright as the country plans rapid development as an oil driven economy.
He has promised economic opportunities for all as the country moves forward.