President David Granger has told his supporters that he has not resigned and will remain the President until the next President is sworn in, in keeping with the Constitution.
He made the declaration last evening at a rally to launch the opening of his party's new Region Three office.
In galvanizing his support base, President Granger said the next elections will be about leadership, as he questioned the whereabouts of the PPP's Presidential Candidate Irfaan Ali.
The President said he is the man with a plan for a better Guyana, saying that the elections will be about the future of Guyana and the children of Guyana.
"You didn't get Bharrat to do the job. You didn't elect Irfaan to do the job, give us a chance to complete the job, whatever happens, put us in the driver's seat and you will see the transformation, you will see the change in every community and every village and every region".
Mr. Granger said his government should be allowed to continue its work and be reelected to continue that work. He said the one vote of one man in the parliament, should not be able to cast aside the votes of over 207,000.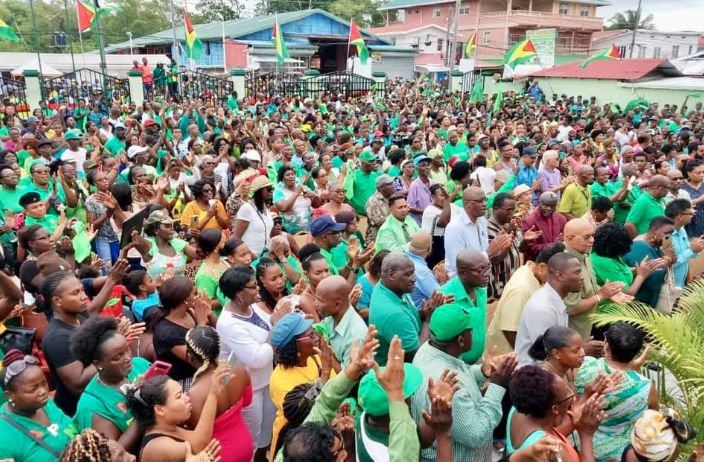 "There's got to be something undemocratic about that, there's got to be something cruel and callous about that, that you don't consult with your constituency, that you don't consult with your leaders, you just jook and stab in the back…but you elected us to do a job. Let us finish the job", President Granger urged.
Granger said the coalition government is the best one for Guyana at this time as it truly represents several parties coming together with their own ideas and contributions. The President said the coalition is not a one party rule government.