The President has not yet made up his mind on who he believes should be the country's next substantive Chancellor of the Judiciary and Chief Justice, according to Vice President Bharrat Jagdeo.
During a press conference today, Mr. Jagdeo said the President is looking at the issue. The Opposition Leader has been pressing for the two Justices already acting in the top judicial positions to be confirmed.
The Constitution requires the agreement of the Opposition Leader to the President's nominees. But the Vice President today said the President will have to examine the record of the Judges before any nomination is made for the two top posts.
"The President has to examine track record and everything else before he makes up his mind as to who he wants to recommend. I don't think it is an automatic process, if it was automatic then we wouldn't have had need for this clause. So, whenever the President is ready he will inform the Opposition Leader and then the Opposition Leader, will have a chance to express a view, as to whether he agrees or not," the Vice President said.
The Government has long accused the Opposition of stalling the process to appoint the two top judicial officeholders, but Opposition Leader Aubrey Norton has repeatedly signaled his intention to have the matter addressed.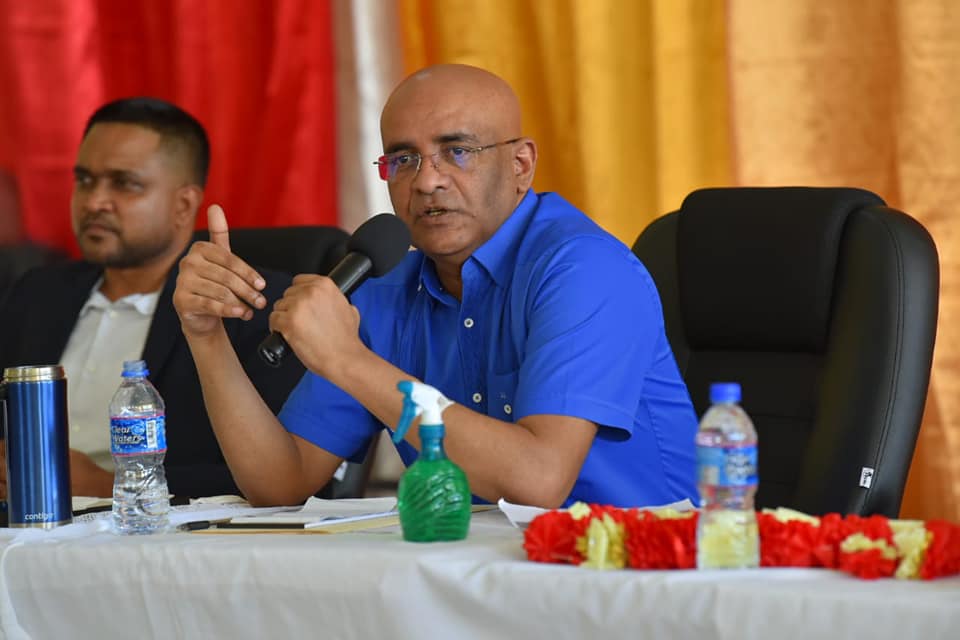 Mr. Norton has requested that the matter be put on the agenda for discussion when he meets with the President. The matter is currently not on the agenda for the planned meetings.
While the Opposition has indicated its support for the confirmation of the two Judges, Mr. Jagdeo said the PPP Government is not at that stage as yet.
"I think the PPP government will not make decisions based on the caprices associated with mood, the President will make a decision on the basis on basis of studying the facts and the ability of people and what is good for the country," Jagdeo said.
Recently, the President of the Caribbean Court of Justice, (CCJ) Justice Adrian Saunders, called for the substantive appointments to be made before the end of the year.
While the Acting Chief Justice has been heavily praised by the PPP government, the Acting Chancellor has faced some harsh criticism, with one Government Minister last year calling for her to be 'defrocked' over one of her rulings.