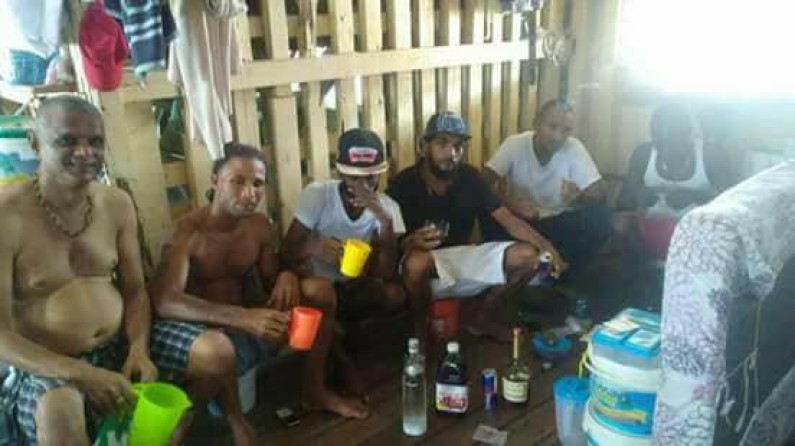 The Guyana Prison Service is moving to file internal charges against several Prison Officers who were on duty two Sundays ago when prisoners at the New Amsterdam jail held a rum drinking, weed smoking "nice time" party in the jailhouse.
A senior prison official told News Source today that the charges will be brought against the officers soon.
Additionally, as the probe continues into how the prisoners were able to get expensive bottles of liquor smuggled into them, phone records are being examined after several phones were seized from the prisoners.
Investigators believe that the prisoners might have been in contact with prison officers who facilitated the smuggling of the liquor and other illegal items.
The Prison Director has been warning his officers of the consequences of supporting prisoners in their efforts to have illegal items smuggled into the prisons and the risks and challenges they will all face when they support such an activity.
On Mothers day, the prisoners feted themselves with ciroc vodka and hennesey along with energy drinks and marijuana and posted the photographs of the nicetime in jail hang.
The investigation is entering its second week.