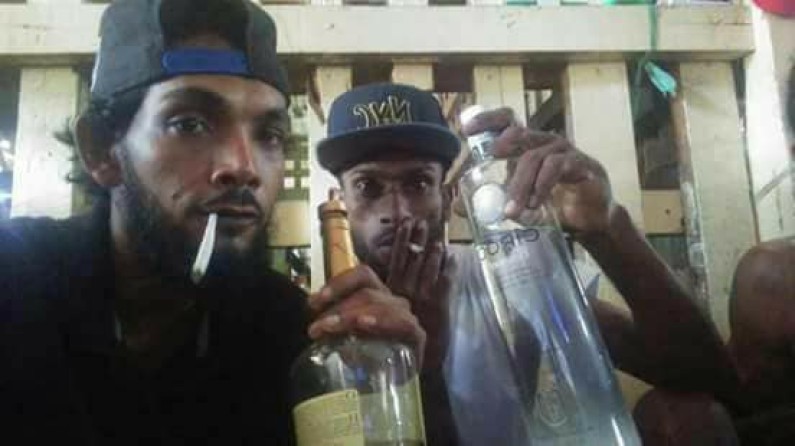 The Guyana Prison Service has called in the Police and the two have launched an investigation into how inmates were able to acquire large bottles of expensive liquor and have them inside the New Amsterdam Prison.
Photographs posted on Facebook on Sunday by an inmate of the prison showed several of the prisoners posing with the bottles of Ciroc and Hennesey along with Cranberry juice and energy drinks, as they all took part in a drinking spree inside the jailhouse.
The photographs were posted on the Facebook page of one of the prisoners who is currently on remand in a murder case.  The men could also be seen smoking what appeared to be marijuana joints.
This latest issue is an embarrassing one for the Prison Service and once again raises security concerns at the country's prisons.
Two weeks ago, a frustrated Prison Director, Gladwin Samuels, complained about the ongoing problem of smuggling of prohibited items into the prisons.  He warned prison wardens about being part of the smuggling efforts and reminded them of the action that could be taken once they are found in the act.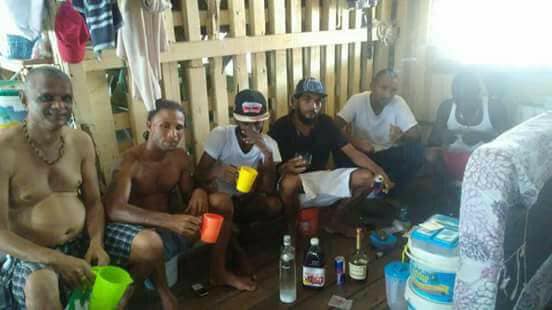 Three prison officers were recently removed from the Lusignan jail after they spotted throwing a bag over the fence at the back of the jailhouse.  The bag was suspected to have been used to smuggle marijuana into the prison.
But the presence of large glass bottles in the prison could pose a serious threat to the security of prison officers, if the same glass bottles are used as weapons.
The Prison Director on Monday confirmed knowledge of the photographs which are on social media and announced that an investigation has started.
Last July, prisoners of the Camp Street jail gutted that facility during an escape by several prisoners. A young prison officer was shot dead by the escaping prisoners.
The nearby sports club for prison officers was also gutted when prisoners were moved there during efforts to get them to safety.