Just moments after declaring that "people are thieving every day," Head of the State Assets Recovery Agency (SARA) Dr. Clive Thomas announced on Monday that two matters against officials in the current APNU+AFC government have been referred to SARA for investigation.
The matters were referred to the agency by Opposition Member of Parliament, Gail Teixeira and relate to the US$18 million signing bonus which the government received from ExxonMobil and placed into a special Bank of Guyana account instead of the consolidated fund. The Transparency Group Guyana has also referred its own complaint against officials of the current government, related to the same issue.
Dr. Thomas pointed out that SARA has not been able to commence investigations into the two matters because of the existing list of other priority cases currently affected by a lack of capacity, time and resources.
The SARA Head said too that the Agency cannot assume guilt after receiving a referral and it also has to guard against being used as a tool for pursuing personal and political vendettas.
He explained that the Agency has not commenced investigations into the two referrals made by the Opposition Chief Whip but it intends to do so when the time is right.
Dr. Thomas made the disclosure soon after signing an agreement with the Financial Intelligence Unit (FIU) for the sharing of information in a secure and structured manner.
The two agencies will now exchange information in relation financial crimes locally in a bid to bolster investigation and prosecution on both ends.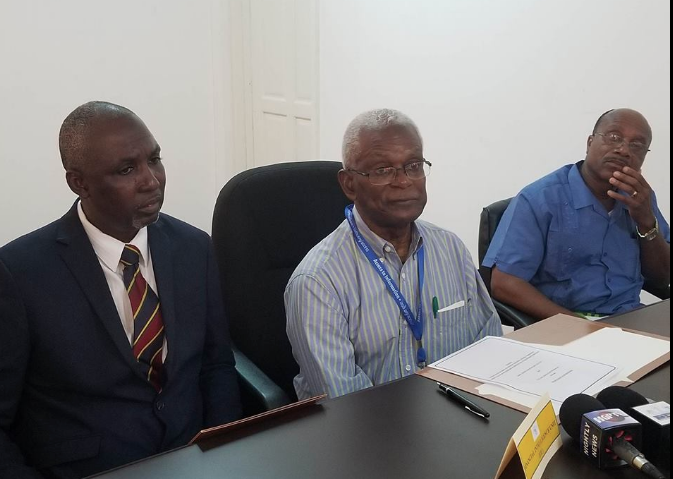 SARA's Head said there have been requests for settlement in some of the cases being prepared for court but he was not prepared to discuss those matters yet.
FIU's Head Mathew Langevine said the Unit has already handed over 25 intelligence reports to the Special Organized Crime Unit for further investigation and prosecution as he committed the Units full support to helping SARA also prosecute financial crimes linked to the theft of state resources.