A top official of the State Asset Recovery Agency (SARA) has confirmed that the agency has been tracking stolen Guyana state assets which are now overseas.
Deputy Head of SARA, Aubrey Heath-Retemyer would not offer details on the assets found, but said the agency has "found stuff that people have abroad."
Mr. Retemyer was speaking to media operatives on the sidelines of a training of staff of the Financial Intelligence Unit and the Guyana Revenue Authority at the Post Office in Georgetown.
He said SARA is preparing to advance its first batch of cases within the next month and intends to do so in both local and foreign Courts.
"We are considering launching those case both here and abroad. We are not so sure whether we will have the ones abroad going forward but we would like it to be simultaneous," Retemyer said.
According to the Deputy Head, SARA is currently involved in converting information to evidence so that it can be successful in prosecuting its cases.
"People don't defend against things they stole, they argue on the process through which they came to acquire it."
Addressing the opening of the Anti-Corruption training seminar, Retemyer said there is now an approach which seeks to prevent the act of corruption rather than expending resources to go after stolen state assets.
"It makes no sense we wait until the animal go through gate and then try to get it back in. We are spending a lot of money on the recovery of state assets but what we need to do is to close the door on corruption rather than going after stolen wealth."
The SARA Deputy believes there needs to be a change in attitude within the Ministries and state agencies to protect state assets.
He was supported in this reasoning by Mr. Lancelot Wills, who is the Deputy Commissioner – General Customs, Excise & Trade Administration at the Guyana Revenue Authority.
Wills believes that it is not for a lack of laws that Guyana continues to fail in tackling corruption, but rather a lack of enforcement.
"We are never short of laws, we are short on enforcement," he said even as he called for a change in culture where corrupt practices have now been accepted as normal behavior.
He said too that there needs to be more punishing of members of the private sector who encourage corruption and not just officials in the public sector.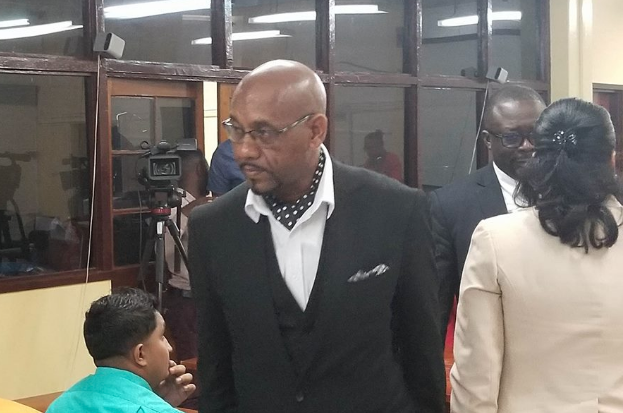 "We cannot compromise posture in the enforcement of the law," he added.
The State Assets Recovery Agency (SARA), an autonomous agency, was created through the State Assets Recovery Act of 2017, and passed in Parliament on April 13, 2017. The Act mandated SARA to recover, through civil proceedings, State property unlawfully acquired by a public official or any other person.
SARA will be facilitating Anti-Corruption training seminars with the Staff of key Government Agencies.