The Government of Guyana has moved to begin the dismantling of the State Asset Recover Agency and today fired all of the staff members of the agency.
One month after expressing concern about the impact the dismantling of the State Asset Recovery Agency will have on the more than 40 staff members, Attorney General Anil Nandlall announced today that the Government has dismissed all of the workers as it moves to shut the agency down.
In a statement, Mr. Nandlall announced the firing of the Director and the Deputy Director of the agency and also stated that in keeping with the government's decision to close the operations of the agency, termination letters were dispatched today to the staff of the agency.
The Director, Professor Clive Thomas and the Deputy Director, Aubrey Heath-Retymyer were told in their dismissal letters that their appointments were in breach of the State Assets Recovery Act 2017 and therefore were null and void.
Reasons for the firing of the other staff members were not shared in the press statement from the Attorney General Chambers.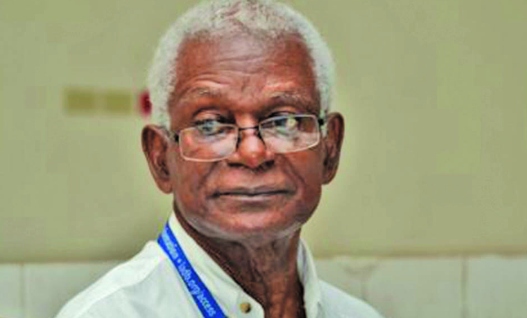 However, it was stated that SARA was born out of the State Asset Recovery Unit which operated out of the Office of the President under the APNU+AFC administration. He said the agency was staffed by politicians and from the onset it operated under the diktat of politicians.
According to Nandlall, there was widespread criticism from a number of organisations about the Bill that paved the way for the setting up of the agency. The Bill was seen as oppressive.
The Attorney General said the Government will now undertake to strengthen asset recovery components of the Anti Money Laundering and Countering the Financing of Terrorism legislation and will endeavour to enact legislation utilizing the CARICOM model of State Asset Recovery in respect to state assets.
Just after the new government took office in August, Nandlall had described the agency as an abysmal failure, pointing out that its main cases were against PPP Government Ministers over their purchase of state lands.
Those lands were bought at below market prices and some of the matters are still before the Courts.