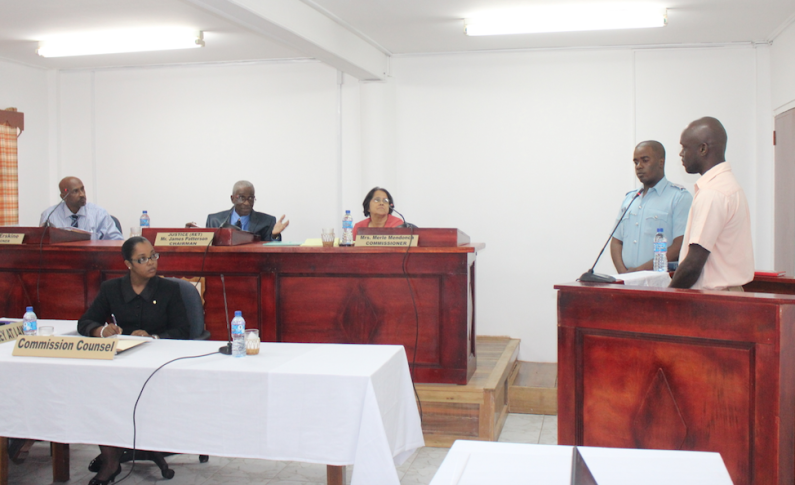 After a one week hiatus, the Prison Unrest Commission of Inquiry is set to restart on Monday morning. The Government of Guyana has given the Commission a two-month extension to wrap up its work.
The Commission started its public hearings in early March. Over 10 prisoners have so far testified and offered evidence.
When the Commission meets on Monday, several other prisoners are expected to offer testimony about the deadly Camp Street prison unrest which claimed the lives of 17 prisoners after they set fire to their jail cells.
Among the prisoners expected to testify is one who continues to have access to a mobile phone in the jailhouse. The man has been updating his social media pages regularly and has also used his social media presence to voice his opinion about the Commission and the current living conditions in the jail.
A number of prison officers are also expected to begin giving testimony. None of the prison officers who were present on the day of the tragedy has offered evidence so far.
The Prison Service is being represented by Canadian based, Guyanese Attorney, Selwyn Pieters.  Mr. Pieters has already handed over surveillance and other video recordings of the situation before during and after the prison unrest.
He believes the video recordings will show prison officers doing all that was possible to get the prisoners out of their cell during the fire.
The Commission is expected to offer several recommendations in their final report when the hearings come to an end.