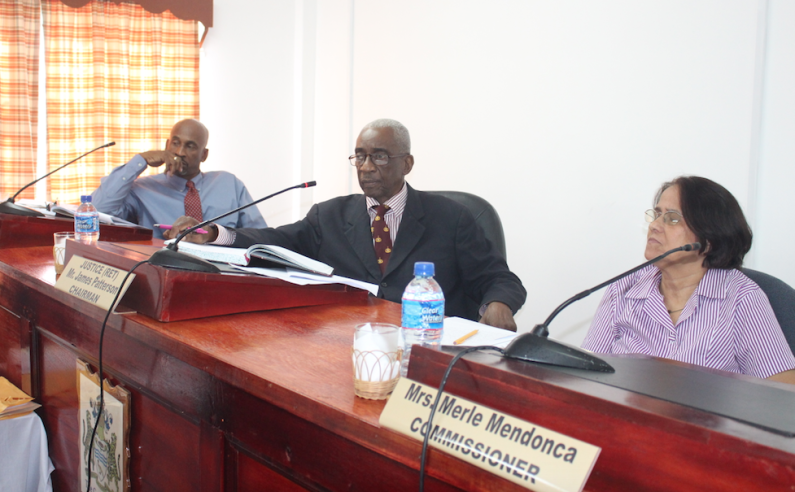 The Commission of Inquiry into the Camp Street disturbances and the subsequent deaths has until May 31st, 2016 to submit its findings.
The COI which was authorized by President David Granger commenced its work on March 8, 2016 – four days after the deadly unrest inside the jailhouse.
At that time, it was gazetted to conclude on March 28, 2016. In a statement on Tuesday, the Commission Chairman (retired) Justice James Patterson said the extent of the tragedy on March 3, which claimed the lives of 17 prisoners and injured several others necessitated an extension.
That extension was applied for by the Commission and a two-month extension was granted.
Closing arguments will be heard on the May 9, 2016 which shall conclude proceedings.
The Commission of Inquiry has had several weeks of public hearings in which prisoners have testified of both the unrest and the reasons that led to it.
Prison officers and other security agents have offered their testimony to allow the CoI to arrive at the truth of what happened.