Private Sector Commission Message
The Private Sector Commission, on this historic occasion, extends warm congratulations to the new President of the Cooperative Republic of Guyana, His Excellency David Arthur Granger, and his new government. The Commission lauds the new President for a well fought campaign which focused on uniting the people of Guyana and for the promise of an inclusionary government which ensures that the needs of all the people are met.
We look forward to a new government which will encourage private investment and support the private sector as it continues to strive for the creation of jobs and the overall development of our country.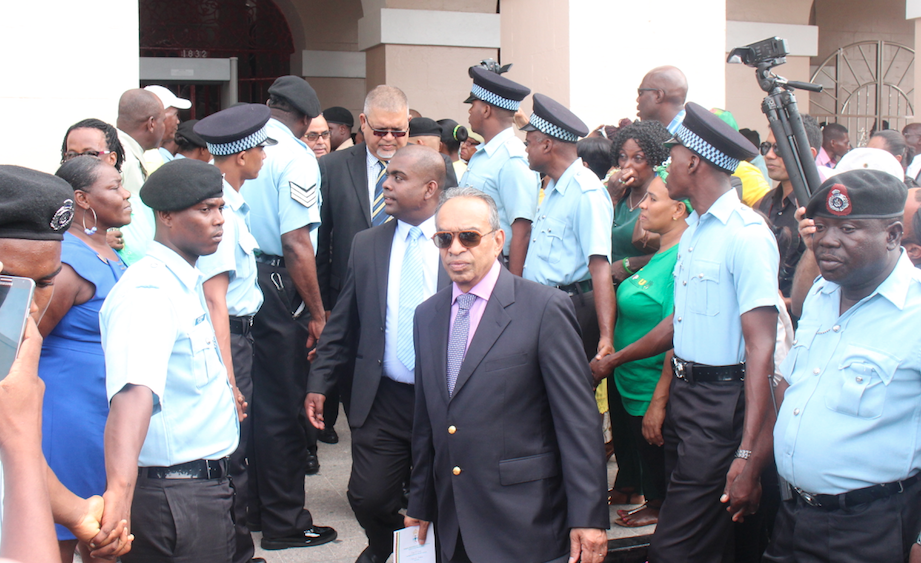 Georgetown Chamber of Commerce and Industry Message
The record will show that in the year before we celebrate our 50th Anniversary as a nation, the people of Guyana peacefully selected a new government to become the steward of our national affairs. There were of course, some delays and hiccups which caused some tense, if not frightening moments.  Through it all however, we as a people and a nation showed the level of patience that prevented us from going down that path of senseless violence and destruction from which it would have been difficult to recover. 
As the coalition celebrates its electoral success in the coming days, it is critical that it realizes the magnitude of the work ahead. A win by less than 10,000 votes is a clear indication that there is a significant constituency that needs to be convinced of the new government's good intentions. 
The vitriol spewed all over social media by  both sides of the divide during the election season, shows clearly that there is a lot of work to be done.  We must caution however that the solution is not to focus only on allaying the fears of one section of the population but the establishment of a comprehensive social compact that ensures that all groups are comfortable living and prospering in Guyana as is their right as citizens.
The coalition has already indicated that it is willing to work with the opposition but it is also for the opposition to play the responsible role in Parliament expected in a functioning democracy. The last few days were not encouraging of course but we are willing to assume that these are temporary emotions triggered by a loss at the polls.
It is said that third time is the charm. Once again, we have been given another opportunity to govern ourselves in a manner that will realize the potential that for the past 50 years has been nothing more than a broken promise. It is important we do not squander the opportunity. We may not get it again.
We at the Chamber therefore wish the new government all success and look forward to the forging of the partnerships so critical to the nation's economic future.