The Government Analyst Food and Drug Department (GA-FDD) is recalling the PURCILL Brand Hand Sanitizer from the local market. 
In a statement today, the Department said the recall is with immediate effect.
It explained that it received a consumer complaint regarding the sanitizer's use and efficacy on the 24th March and a decision was taken to analyze the product in the department's laboratory.
The results revealed that the Purcill brand of Hand Sanitizer only had 0.53% alcohol as against the 62% that is stated on the label.
The Food and Drug Analyst Department said alcohol percentage in the hand sanitizer is way below the stipulated strength of at least 60%.
The false information on the label constitutes a violation of the Laws of Guyana. An investigation of the invoices furnished by the importer, Andrews Enterprise of Hadfield Street, revealed that over 2000 bottles of the hand sanitizer were sold.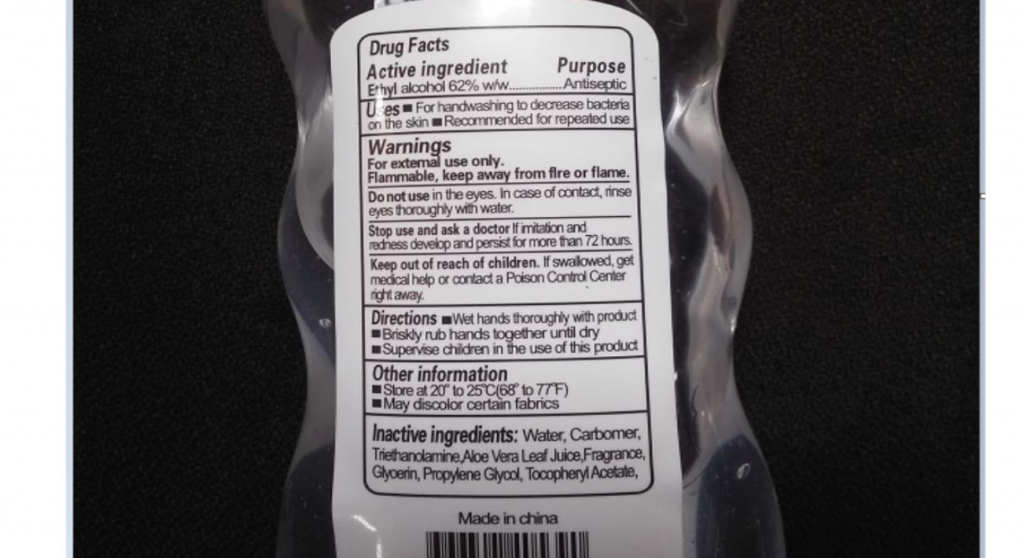 Consumers are being advised not to use this product since the expected results cannot be guaranteed, particularly for the sanitizing of hands during the Covid-19 Emergency.
The product is purportedly made in China as claimed by the label "Made in China" and "Distributed by Congreat Enterprises Inc in Miami, Florida.
Consumers are also being reminded to ensure that labels of sanitizers declare the percentage (%) alcohol and the name of all the active ingredients. 
Since Guyana recorded its first case of the coronavirus in early March, there has been a shortage of hand sanitizers on the local market. The Government has moved to remove all taxes from the product allowing for easy import and sale.