In light of the ongoing delays taking place in the Marcus Bisram case that is before the Berbice Magisterial District, Public Security Minister Khemraj Ramjattan said he finds it extremely "disheartening."
At the most recent hearing on Monday, the Magistrate presiding over that matter, Alex Moore, reported sick. Before that, the Prosecutor was asked to file statements in relation to the matter. Those statements were not filed up to this past Monday.
"Well, that is very embarrassing if that is what their behaviour is…What you are telling me there is rather disheartening. I am now going to talk to the DPP, the Chief Justice and Chancellor in relation to what is happening with the Prosecutors and Magistrate," the Minister told the media.  
Ramjattan said he is not aware that the Police file is given to the Magistrate but noted that the Police should have a file that substantially has the evidence upon which Bisram was charged.
However, Magistrate Moore had indicated to the court that he has to have it, so he knows what is before him and what is before him supposed to be before the defense counsel and the prosecutor as well.
But the Minister said during his time as a Prosecutor, they did not have to give the entire file to the Magistrate.
However, he explained that if the Magistrate requires a statement, then a form of inquiry is done and then it would be necessary to have all the documents available.
As such, he said that again is "rather surprising" that those documents are not readily available.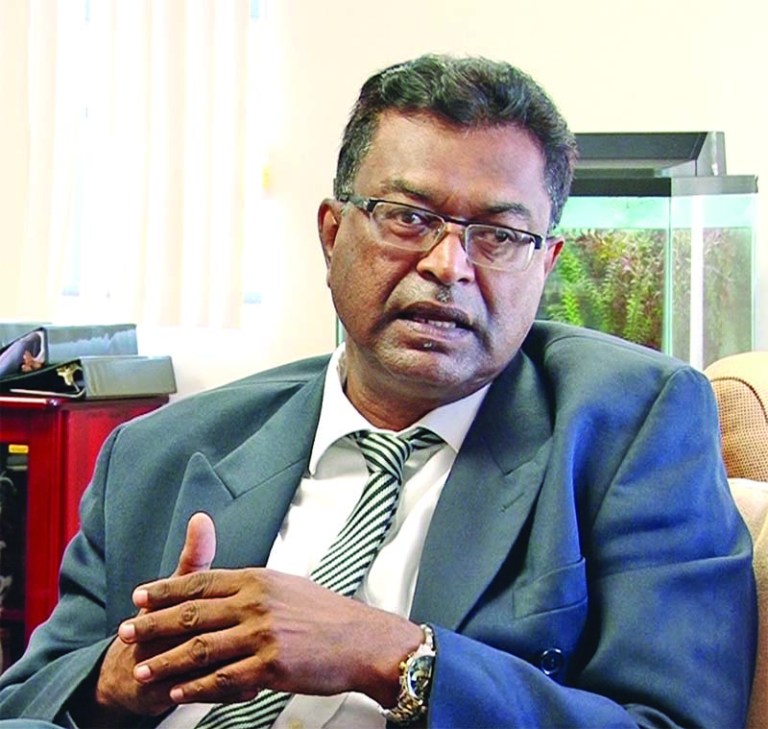 "It will be entirely embarrassing for the state to have demanded his coming over, and now he is extradited and these officers are not up to the task of ensuring that they get the documents. But I am absolutely certain that the documents are all there. The police, especially the crime chief will have the documents."
Marcus Bisram is facing a murder charge related to the death of carpenter Faiyaz Narinedatt, who was badly beaten to death after reportedly turning down sexual advances by Bisram.
A number of other persons have been charged in connection with the same murder. Bisram is believed to have been the one who ordered the murder.
The matter will now come up for hearing on the 16th December as Bisram remains behind bars.