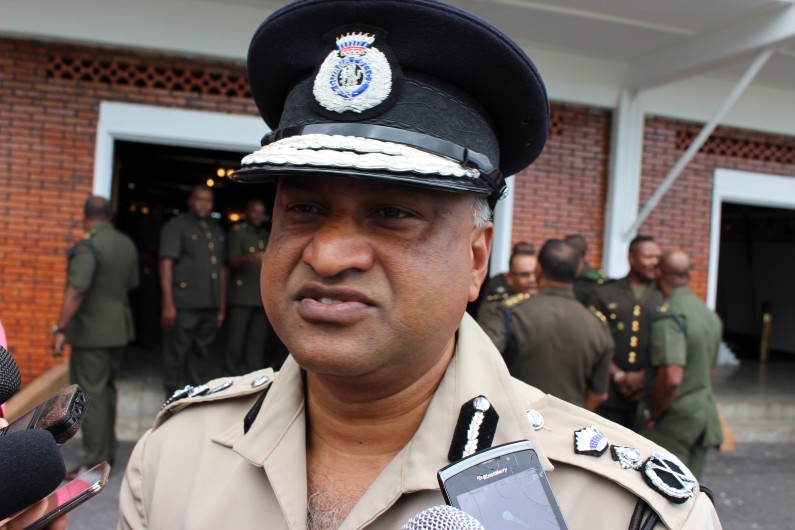 Minister of Public Security Khemraj Ramjattan, has revoked the gun dealership license that outgoing Commissioner of Police, Seelall Persaud gave to himself.
State Minister Joe Harmon, who is on travel duty abroad, when contacted today confirmed that the revocation has been dealt with already by the Public Security Minister. That is all he would say on the matter.
When contacted, Minister Ramjattan said he revoked it just over a week ago after learning of it.
"Yes I revoked the license as soon as I learnt of it. He taught he could have done it I suppose, but ordered the revocation", Ramjattan said.
The state-owned, Guyana Chronicle broke news this morning that the Police Commissioner applied to himself for a gun dealership license back in January under a company he owns, and granted himself the license.
News Source understands that Persaud did so without consultation with any other Senior Officer. The issue was brought to the attention of the Cabinet recently.
Persaud who heads off on retirement leave today and is expected to be honoured with a passing out parade, reportedly wrote a letter addressed to himself back in January seeking permission to be granted a license to deal in the trade of firearms under a company called "Professional Outdoor Supplies".
He responded to himself, informing himself that he had granted himself the license for the business.
Government officials were said to be completely shocked by what, one official considered the "unprofessional and unethical" actions by the Commissioner.
"If I had my way, there would be no passing out parade for him", a government official told News Source this morning, adding that "he should have been gone a long time and this proves why".
During the recent Police Officers' Conference, President David Granger in his speech spoke about corruption and wrongdoings in the Police Force, pointing out that "a fish rots from its head".
At that same conference earlier this month, the Commissioner gave a very brief address and offered thanks to the Police Force for affording him a career of over thirty years.
Persaud was sent on accumulated vacation leave several times last year and then sent on special leave when a Commission of Inquiry recommended that he be fired for his handling of an alleged assassination plot against the President.
Persaud was on leave at the time of the alleged plot but called into the Force and ordered a junior rank to release of the suspects who was in custody. That suspect was one of his friends.