Former President Donald Ramotar who was bowled out of office on May 11, is accusing President David Granger of "not stepping out of his crease" when it comes to the management of the economy since taking over.
At a Freedom House press conference, the former President who was not supported by his party to be Opposition Leader following the loss at the elections said under Granger's stewardship Guyana's economy "has been dropping like stone."
Ramotar told the media that there is not much to say about Granger's performance as President but reasoned that the performance of the government as a unit could not be separated from that of his.
Last week, President Granger explained that the economic slowdown, which Guyana is currently experiencing, started long before his election to office and more than a year ago, under Ramotar's government.
But Ramotar has disagreed with that reasoning and told the media that Granger may have been badly advised.
The former President criticized the new government for not continuing with several of the PPP initiated projects, including the Amaila Falls Hydro Power Project.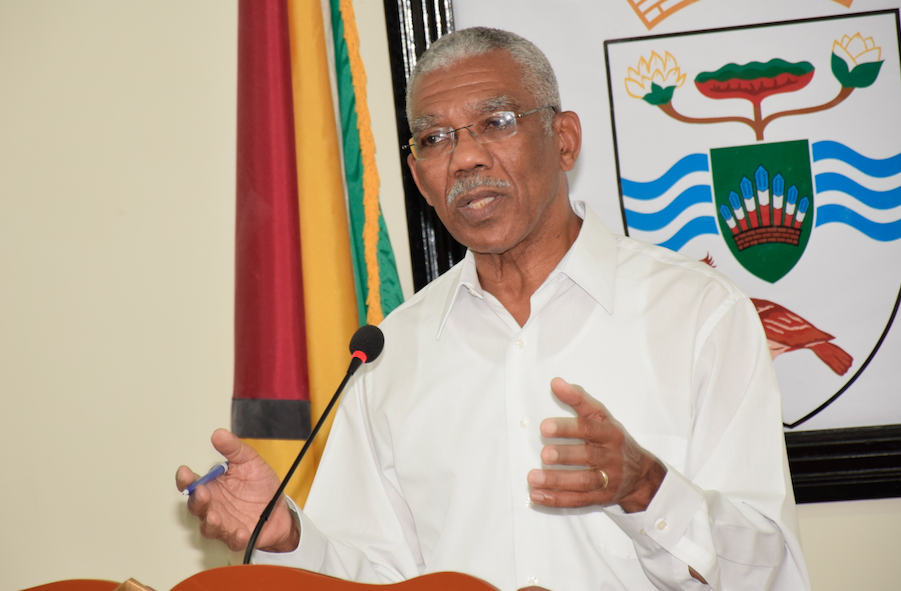 Speaking on the occasion to mark the PPP's election to office on October 5, 1992 and its popularly touted slogan of "a return of Democracy", Mr. Ramotar said it is sometimes "laughable when the government say they have inherited bankrupt economy."
He said what the PPP inherited in 1992 was far worse that what the APNU+AFC government was given in 2015.
He said back in 1992, there was high external debt figures and poor social and physical infrastructure in 1992, but "today that situation has changed, the achievements of PPP/C government must be taken into the context of post elections violence… over last nine years we have had the longest period of positive economy growth at a time when the international community had a crisis".
Mr. Ramotar has been keeping a low profile since being ousted from office and rejected by his party to lead its Members of Parliament into the National Assembly to take up the Opposition benches. The party went for the other former President, Mr. Bharrat Jagdeo.
Ramotar still remains in the Executive of the People's Progressive Party.