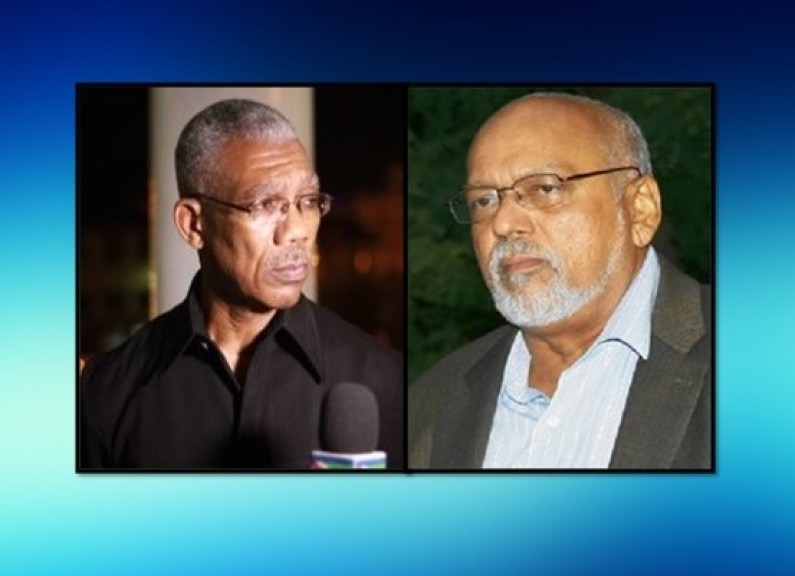 Leader of the Opposition David Granger has issued an ultimatum to President Donald Ramotar for the announcement of a date for the hosting of Local Government Elections.
In a strongly toned letter dated 9th September, 2014, Mr. Granger reminded the President of the need for Local Government Elections which have not been held since 1994 and called on the President to announce a date for those elections by next Monday.
"We call on you, therefore, on or before Monday 2014.09.15, to announce the date for local government elections to be held countrywide; to issue the 'Commencement Order' to operationalise the Local Government Commission and to initiate a process by which the Local Government (Amendment) Bill could be returned for your assent", the letter to the President stated.
If the President misses the September 15, 2014 deadline to announce a date for the Local Government Elections, the Opposition Leader said he is prepared to mobilise local and international support to protect the country's democracy.
"We wish to advise that, failing an announcement by you that local government elections will be held and that these legitimate democratic conditions are met, we shall be obliged to take any lawful action to mobilise national and international support in defence of local democracy, the Constitution and the rights of the Guyanese people", the Opposition Leader wrote.
And he reminded the President that the "Local Authorities (Elections) (Amendment) Bill, at its second reading on 2014.02.10, was debated and passed 'As amended,' directing that elections be held on or before 1st August 2014″.
 He added that, in accordance with the Constitution of the Co-operative Republic of Guyana, "Local government is a vital aspect of democracy."
The Opposition Leader said the Local government elections which were last held in 1994, are a constitutional obligation and a democratic entitlement of the Guyanese people and that "it is not an option of the executive branch of government."
 At a press conference two weeks ago, President Ramotar brushed aside Granger's statements, by saying it is strange that while the Opposition parties are still calling for Local Government elections, they are pushing for a No Confidence motion which will set the stage for National Elections.
The PPP Civic Administration has come under increasing pressure over its failure to host Local Government Elections in two decades.
Filed: 9th September, 2014