The PPP Civic Government has retained the services of two of its former Health Ministers to serve as Advisors to the new Health Minister, while one of its Members of Parliament will take on the new role of Director General in the Ministry of Health.
In a memo to all Directors and Heads of Department in the Ministry of Health, Permanent Secretary Collette Adams announced the appointments of former Health Ministers Dr. Leslie Ramsammy and Dr. Bheri Ramsarran as Advisors to the Minister of Health, Dr. Frank Anthony.
Additionally, Adams also announced the appointment of PPP Member of Parliament and former Regional Health Officer for Region Six, Dr. Vishaw Mahadeo as Director General in the Ministry of Health.
The Director General's position is a new one that has been created and according to the memo, Dr. Mahadeo will be responsible for the health services which are being delivered at the regional level.
Dr. Ramsammy served as Minister of Health from 2001 to 2011. During that time he was credited with Guyana's global response to fight HIV/AIDS.
However, he also faced criticism during his tenure for a letter that carried his signature and which authorized the importation of spy equipment that was later found in the possession of members of a phantom death squad. He has always denied any involvement. Ramsammy was later moved to the Ministry of Agriculture and remained in that position until the PPP was ousted in the 2015 elections.
Dr. Bheri Ramsarran served as the junior Health Minister for a number of years under Ramsammy but took over the portfolio in 2011 under the Donald Ramotar administration.
The same President Ramotar who promoted Ramsarran to the Health Minister's position in 2011, fired him from the position weeks before the 2015 elections after an audio recording surfaced with Ramsarran threatening a women's rights activist that he would slap and strip her.
The Health Ministry also recently announced the appointment of gynaecologist Dr. Narine Singh as the new acting Chief Medical Officer. His appointment comes as the substantive CMO has headed off on pre-retirement leave.
The Deputy Chief Medical Officer Dr. Karen Gordon-Boyle will continue to serve in that position.
The appointments are coming at a time when Health Minister Dr. Frank Anthony has been coming under increasing criticism for the government's handling of the COVID-19 pandemic in the country.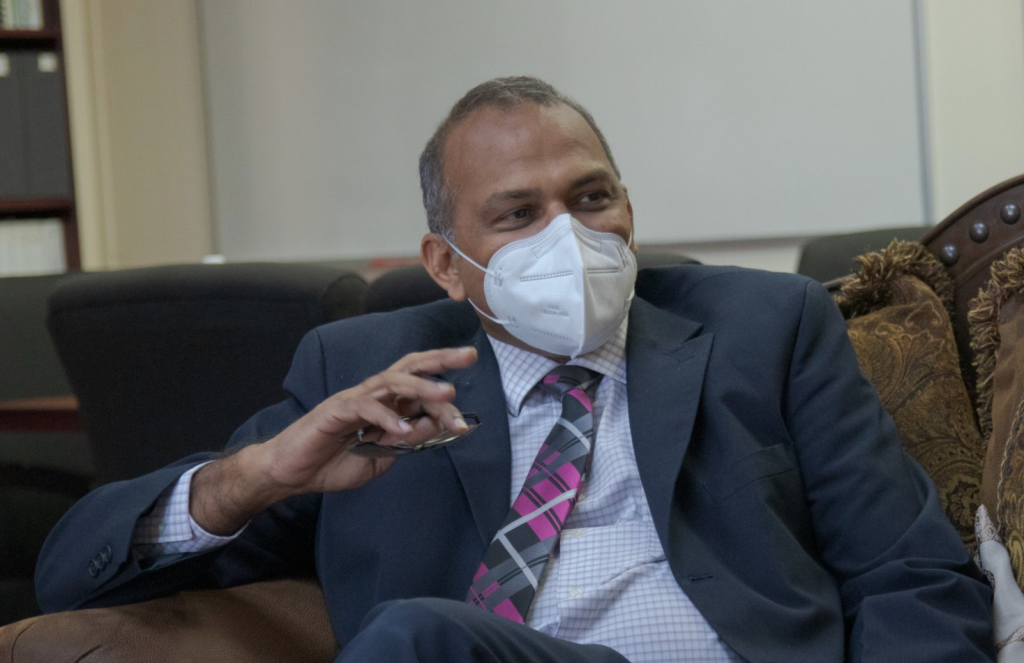 While he has been credited with increased testing for the disease, he continues to face a mountain of criticism over the increased spread of the virus and a spike in the death toll.