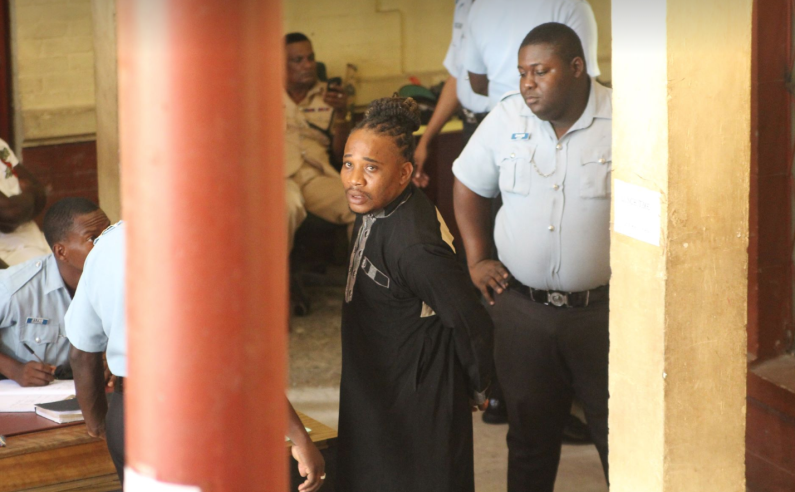 A 40-year-old mini-bus driver, who is currently awaiting a High Court trial for rape, was today sentenced to six weeks in jail after being found guilty of assault.
The man, Adrian Brandt, who told the Court that he is a father of 19 children, appeared before Magistrate Leron Daly and admitted to the offence.
With the guilty plea, the Magistrate immediately sentenced Brandt to six weeks behind bars.
Police records revealed that the assault incident occurred on the 9th of August at the mini-bus park.
Brandt was caught on camera beating a mini-bus conductor with a piece of wood. The two men reportedly had a confrontation over passengers for their buses.
The injured conductor had to be treated for multiple injuries to his body.
The convict told the Court that he did not want to be away from his children for a long time.
The Prosecutor made mention of his ongoing rape trial in the High Court as the sentence was being handed down.