With under two weeks to go before the rest of Guyana head to the polls to vote in the Local Government Elections, the Embassy of the United States has issued a call for a redoubling of voter education efforts before the March 18, 2016 elections.
The call by the US Embassy came on Tuesday evening, just hours after members of the Disciplined Forces completed their vote in the elections.
In a statement, the embassy noted that nothing was found to question  the integrity or credibility "of this critical phase of the voting process". It said the Guyana Elections Commission ought to be commended for its logistical arrangements for "this phase of the process".
But based on its observations of the Disciplined Forces voting, the embassy observers found a "need for all stakeholders to redouble voter education and mobilization efforts in advance of the March 18 general vote. It is our Observer Team's hope that civil society, media organizations, and political parties will play a key role in this regard."
According to the statement, Embassy observers were pleased that some locations saw comparatively high-levels of overall voter turnout, but it was not the same at all locations.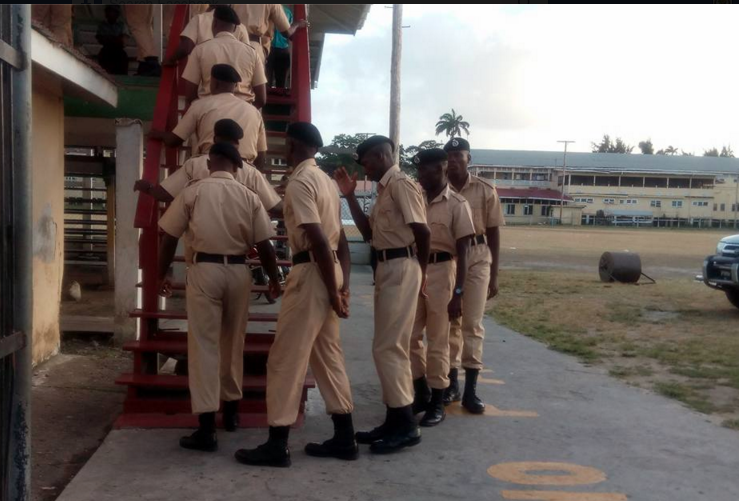 "At some polling stations, turnout appeared to remain comparatively low.  In addition, a sizable number of prospective voters in some areas arrived at the incorrect polling location or without national identification cards. Guyana Elections Commission procedures were wholly adequate to deal with these eventualities, and the polling staff performed admirably in ensuring the integrity of the process while avoiding voter disenfranchisement", the statement noted.
The Embassy has promised to continue to work with other observer groups throughout the local government elections process and will again have teams in the field on March 18th when the general public has the opportunity to vote.
The Embassy is encouraging all Guyanese citizens to participate in this historic election.
The last time Guyana hosted local government elections was back in 1994. A large number of the persons listed to cast their ballots on March 18, will be doing so for the first time at the local government level.