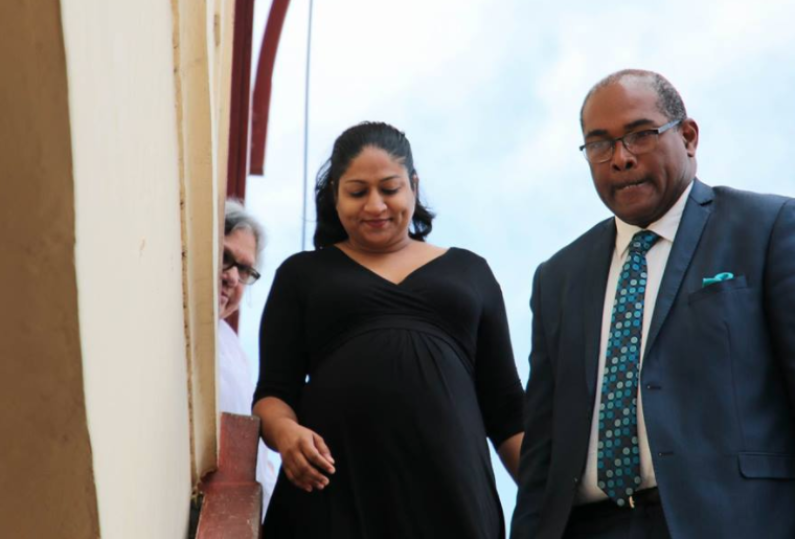 The Registrar of Deeds, Azeena Baksh, found herself before the Court this morning facing fraud charges.
She was charged with obtaining money under false pretense, and was released on $250,000 bail after appearing before the Chief Magistrate.
Ms. Baksh entered a not guilty plea, when the charge was read to her.
It is alleged that she unlawfully paid herself gratuity in the sum of $4.5 million, knowing that she was not a contracted employee at the Deeds and Commercial Registry and therefore was not entitled to gratuity, since she was on the pension plan.
The Court heard that the money was paid between May 2014 and January 2017.
Reports indicate that Baksh being employed as a Judicial Service Commission appointee, placed just over $4.5 million into her Scotia bank account from the Finance Ministry, while pretending to be a Deeds and Commercial Registry contractual employee.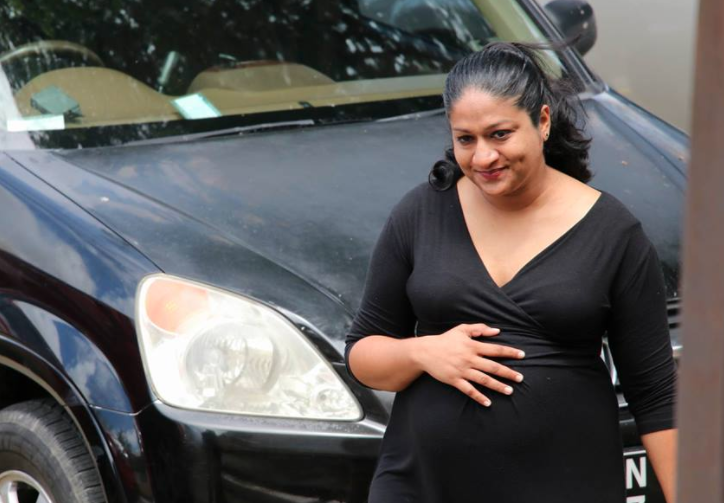 Her Attorney Nigel Hughes, asked that his Client be released on her own recognizance since she has been cooperating with the Police on their investigation and is 8 months pregnant.
The Magistrate granted bail in the sum of $250,000 and the next court date will be on June 5, 2017.
It was back in April when that the Ministry of Legal Affairs announced that staff members of the Deeds and Commercial Registries Authority (DCRA) had  brought the issue to its attention and called for a probe.