The two GRA Customs Officers who were held as part of the probe into the cocaine in scrap iron bust have been released from custody but they now have to report regularly to the Customs Anti Narcotics Unit.
The more than 11 tons of cocaine was found in Belgium in a shipment of scrap iron from Guyana. The container was packed mostly with parcels of cocaine.
The Customs Officers were held because they were the ones who operated the scanners on the day that the shipment was loaded here in Guyana.
There was an initial request to keep them in custody for additional time, but when that time expired, a decision was taken to release them.
Several images that would have been taken as the container moved through the scanner were deleted from the scanning system, according to the investigators. Efforts to retrieve those images have failed.
Head of CANU, James Singh today said the search is still ongoing for the shipper of the container, Marlon Primo.
A wanted bulletin was issued for his arrest. The businessman has not been heard from or seen since the bust took place and CANU believes he may be out of the country.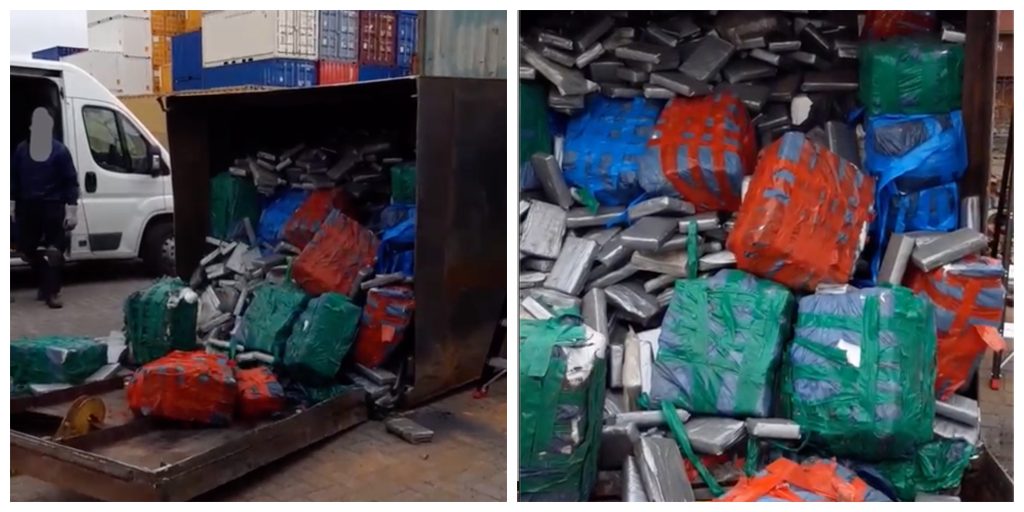 Local investigators have been working along with the DEA office in Guyana and the Belgium officials on the US$1 Billion bust, which the Belgium authorities have described as the largest overseas bust in its history.
The shipment left Guyana in September and based on the amount of cocaine found in the container, investigators are convinced that several players in the local drug underworld were involved in the shipment.