Three Officers of the Guyana Revenue Authority who were on duty at the John Fernandes wharf when a container with more than 23,000 pounds of cocaine was loaded on ship and left Guyana have been arrested.
At least two of the Customs Officers were the ones on duty at the container scanner during the scanning and loading of the container that was later found in Belgium with the cocaine and scrap metal.
The Customs Anti Narcotics Unit has also announced that a Customs Broker who prepared the shipping documents for the container is still in custody as investigators search for the shipper of the container, Marlon Primo.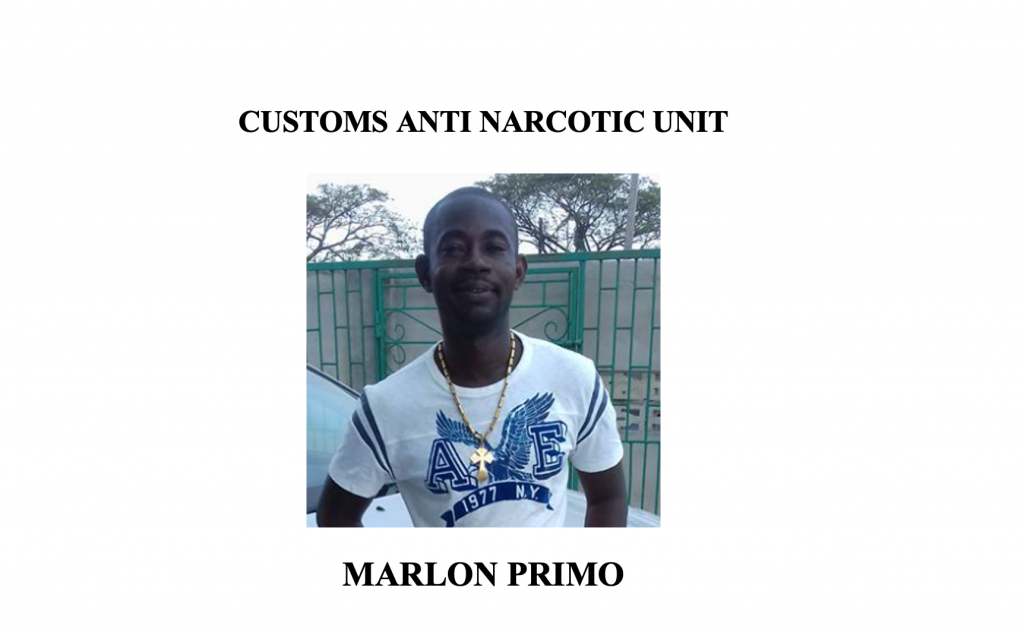 CANU has issued an official wanted bulletin for the shipper, Marlon Primo, whose last known addresses were given as Factory Road, Paradise, 701 Cummings Lodge and 69 Atlantic Ville.
Investigators said he is wanted for questioning in connection with the shipment and anyone knowing his whereabouts should contact the nearest Police station or CANU itself.
Properties belonging to the shipper were searched by CANU over the weekend and some of his family members were questioned about his possible whereabouts.
According to investigators, Marlon Primo, who is a known scrap metal dealer and exporter, is listed on the shipping documents as the shipper of the container that was later found with the US$1 Billion worth of cocaine.
The bust was made last Wednesday at a port in Belgium after the container arrived there from Guyana.
Belgian Investigators said the container was tracked from Guyana and is suspected to be linked to a recently disrupted drug gang in Belgium that was part of a major investigation there.
Belgian investigators have been in touch with the Guyanese authorities as the two sides probe the drug bust that Belgium has described as the largest overseas linked drug bust in its history.