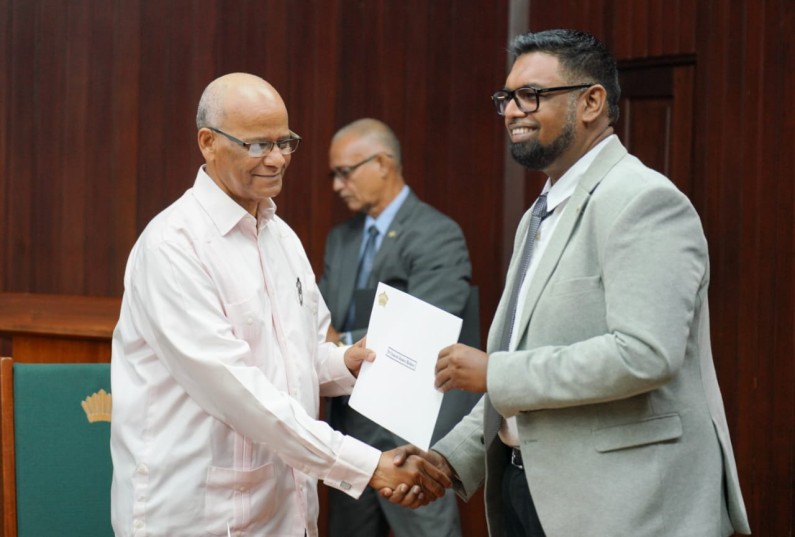 Veteran politician and former General Secretary of the governing People's Progressive Party, Clement Rohee took the oath of office this morning as a new PPP-nominated Commissioner of the Guyana Elections Commission, taking up the seat left by Bibi Shadick who passed away on Saturday.
Mr. Rohee took the oath of office before President Irfaan Ali at the Office of the President hours before the Elections Commission was set to meet for its weekly statutory meeting.
Speaking to journalists just after the swearing-in ceremony, the former Government Minister said he hopes that he will be able to contribute to the professionalization of the Guyana Elections Commission. He said part of that process will be to ensure the make-up of staff members at the Commission mirrors the make up of Guyana.
"We need to have a staff that reflects what Guyana looks like and this is going to be extremely important. It will also be important for the staff to be professional in the conduct of their activities and their attitudes towards the people of Guyana. So the face of GECOM, is not so much the Commission you know, its the staff because on the ground it is the staff that represents GECOM", Mr. Rohee said.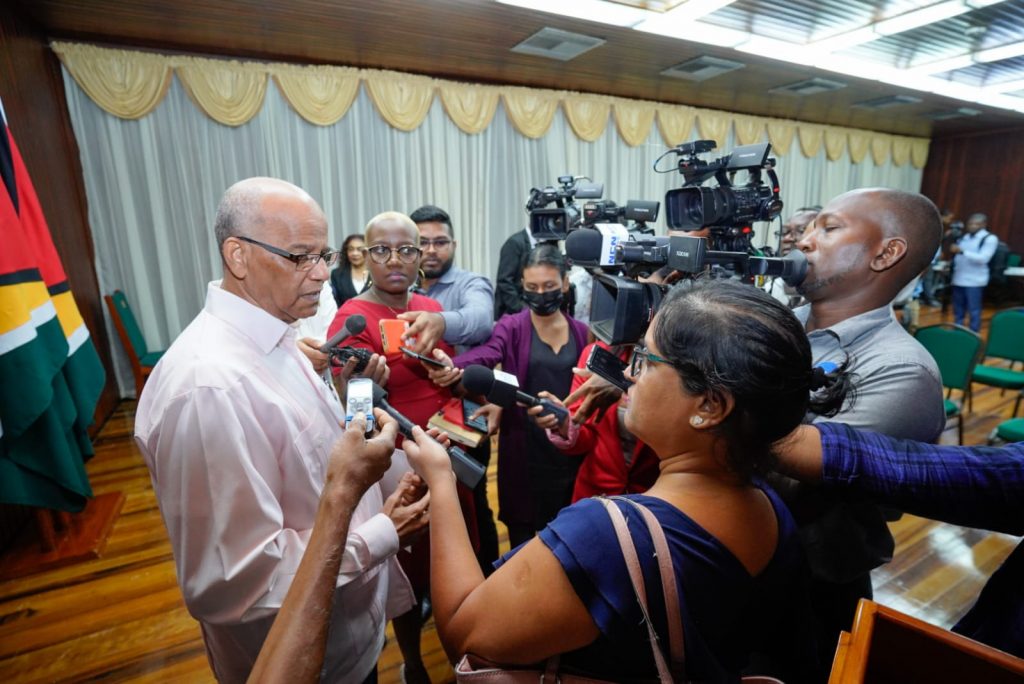 The People's Progressive Party has repeatedly raised concerns about the ethnic make up of the permanent and temporary staff at the Guyana Elections Commission.
Back in 2016 while he served as General Secretary of the PPP, Mr. Rohee claimed that staff members at GECOM were not hired on merit since he was convinced that almost 95% of GECOM staffers are of one ethnic group.
Questioned today about whether his statement that the Commission's staffers needing to represent what Guyana looks like is related to the ethnic make up of the staffers, Mr. Rohee said he is speaking about professionalism.
He said "it doesn't necessarily mean the ethnic composition. You can have a multi-ethnic composition of GECOM but the the fact is that they all have to present a professional face to the public".
President Irfaan Ali at the swearing-in ceremony congratulated Mr. Rohee on his new role and his contributions to public life over the years. He said he believes Mr. Rohee's appointment will bring value to the Elections Commission.
The President also paid tribute to the late Bibi Shadick and the work she did at the Guyana Elections Commission as a Commissioner. Shadick was laid to rest on Sunday.