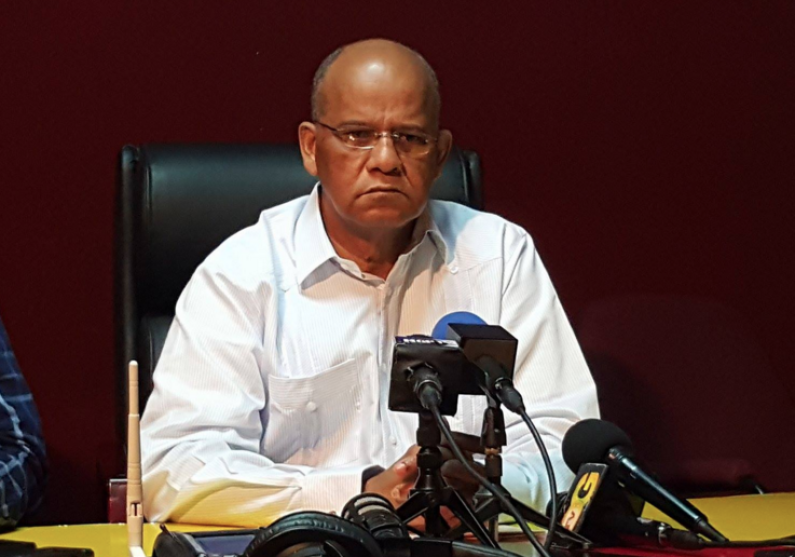 The Guyana Elections Commission (GECOM) has once again come under attack from the opposition People's Progressive Party (PPP) over the ethnic makeup of its electoral staff.
PPP General Secretary Clement Rohee raised the issued during his Monday morning press conference and claimed that 95% of GECOM's staff members belonged to one race.
This matter was raised by the PPP in the lead up to the May 2015 elections which it lost, and despite assurances from the elections body that racial profiling was not afoot, the party has again raised these concerns.
The concerns come as Guyanese are preparing to vote in Local Government Elections to be held on March 18, 2016. Local government elections were last held in Guyana in 1994.
Mr. Rohee said GECOM's staff does not reflect the ethnic composition of the country. Guyana is made of six races with the majority of citizens being Indo Guyanese closely followed by Afro Guyanese.
Making a case for PPP supporters, who are predominantly East Indians, Rohee said "We cannot understand how when GECOM set exams one set of people are passing while one set are failing."
When asked to state specially which ethnic group is supposedly being sideline, Rohee said "those who have eyes to see let them see."
He said even when the PPP was in government, the issue concerning GECOM's staffing was a matter of concern for the party.
He said the evaluation done by the PPP was based solely on imperial data and he accused GECOM of refusing to give information that would lend to a better analysis.
The PPP GS was adamant that there were conscious effort by the electoral body to sideline one ethnic group. Calls placed to GECOM officials went unanswered but Rohee said the issue has already been brought to the attention of GECOM by some Commissioners.
In the past, GECOM Chairman Dr. Steve Surujbally had disregarded concerns of the race of GECOM staff involved in the electoral process. GECOM has over the years defended its eligibility criteria.
The GECOM Chairman has said that the elections body hires Guyanese and race is not used as part of the hiring process.