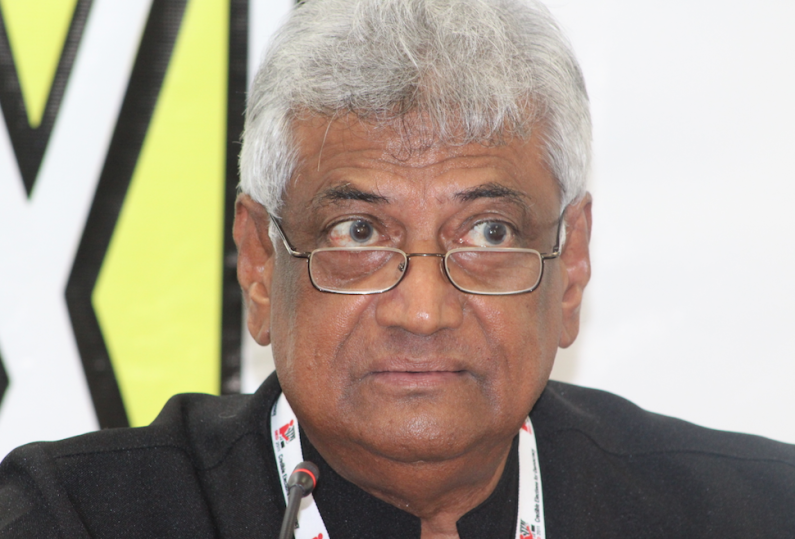 by Kurt Campbell
The Guyana Elections Commission (GECOM) has again found itself responding to allegations of racial disparity within its employ.
GECOM Chairman Dr. Steve Surujbally has once again rubbished the opposition People's Progressive Party claims that GECOM is deliberately hiring workers from one specific racial group.
Addressing the close of a two-day Local Government training session with the media, Dr. Surujbally said the allegations being made were not only untrue but damning.
PPP General Secretary Clement Rohee raised the issued during a recent press conference and claimed that 95% of GECOM's staff members belonged to one race.
This matter was raised by the PPP in the lead up to the May 2015 elections which it lost, and despite assurances from the elections body that racial profiling was not afoot, the party has again raised the concerns.
"If it is true, then one can think that GECOM is in fact lapsing greatly, that GECOM is biased if we are hiring 95% of one ethnic group," the Head of the Elections Management Body stated.
"Definition about race tends to be nonsensical, intrinsically so. But if it makes good politics to say things like that then perhaps that's why these things are being said," Dr. Surujbally added.
He said GECOM has its figures to show who are being hired but assured that the Elections Body would not engage in watching the names and faces of people when it is hiring its staff. He said one would have to look at who are the people applying to GECOM and of those who applied how many actually passed the exams, before making spurious claims.
"It is not good enough to be making and allowing this nation to read things that you report that could only cause cleavage, we should be not only building a togetherness society we have to start with some type of rapprochement," he told media personnel.