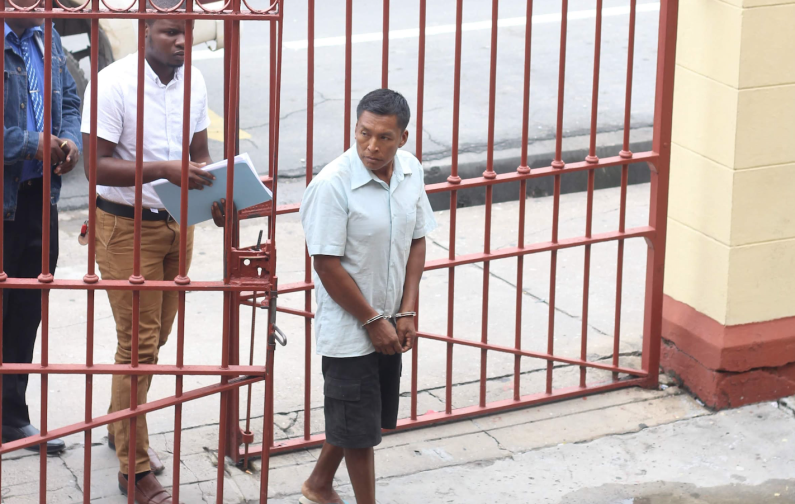 A love triangle that ended in death, has now resulted in a man having to face the Courts on a murder charge.
50-year-old farmer, Monroe Lawrence, is accused of using an arrow and bow to kill his wife's alleged lover.
The victim has been identified as 32-year-old Pius Earnest.
The incident occurred in the Rupununi area where the three persons lived.
According to the Prosecutor's case, the wife of the accused was involved in an intimate relationship with the much younger victim.
The irate husband reportedly learned of the relationship and went on a hideout near the house of the wife's lover.
Court documents said when he suspected that his wife was going to see the man, he waited and hid in the bushes outside the lover's home.
According to the Police report, the man emerged from the bushes with an arrow and bow in hand when his wife turned up to meet the lover.
The husband shot the lover to the chest.
The man collapsed and died at the scene. The accused was arrested and charged hours after.
The case has been transferred to the Lethem Magistrates' Court.