The RUSAL Bauxite company is expected to consider rehiring the 326 workers who were terminated earlier this week following an undertaking by the union to facilitate the unblocking of the Berbice River. But the union is adding conditions to any move to have the river unblocked. 
The bauxite company has been blaming that blockage for its decision to suspend operations and dismiss the 326 employees, keeping only a skeletal staff in place.
Today, RUSAL Officials met with the Chief Labour Officer and the President of the Guyana Bauxite and General Workers Union, Lincoln Lewis.
The meeting lasted for more than two hours. At the end of the meeting, the Chief Labour Officer explained that after the union representative gave an undertaking to facilitate the unblocking of the river, the RUSAL officials said the company would consider rehiring the workers and restarting full operations, but that confirmation will have to come from the company's headquarters in Russia.
The Chief Labour Officer said he questioned the RUSAL officials about the severance packages for the dismissed workers and the company officials said they have honoured their commitment and have paid the workers their severance packages. 
Veteran Trade Unionist, Lincoln Lewis told reporters that the main problem with RUSAL is not the blocking of the river but rather it is the company's disrespect of its workers and local labour laws. He said those are two issues that are continuously being dodged.
"RUSAL does not want to sit down at the table to negotiate increase wages and salaries and that is the issue we want to talk about. They may have sent home 326 workers from the entity, but this is a registered company that is still existing in this country and because they are a registered company that has a recognition agreement with this union that has to address issues of workers' concern, past, present and future, what we are discussing and negotiating is not only for the future but is also for the past couple of years", Lewis said.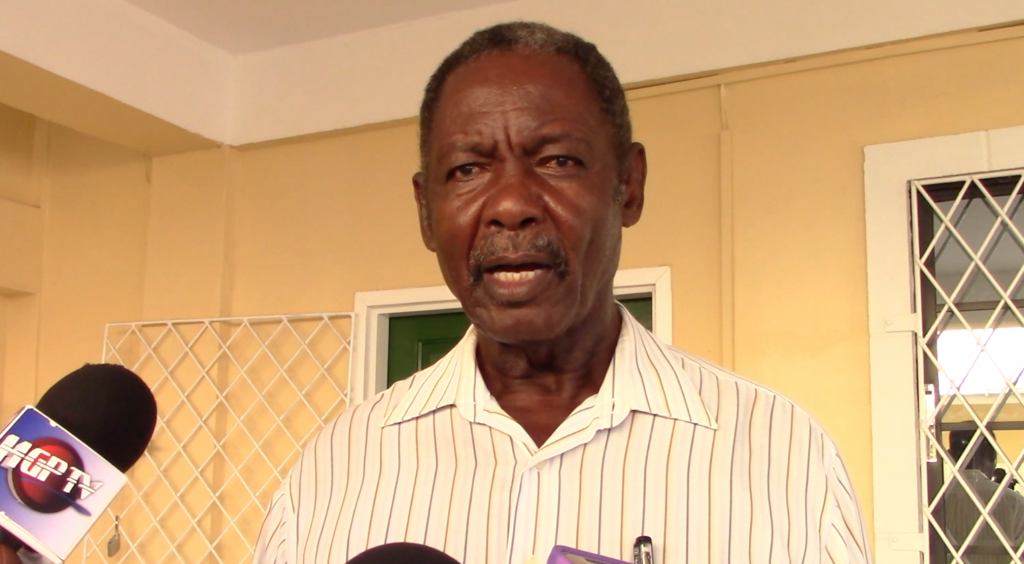 The Trade Unionist explained that there could be retroactive payments based on the outcome of negotiations and that is why it is important for the two sides to negotiate and reach an agreement. 
Lewis said the Union will agree to facilitate the unblocking of the river, but there are a number of issues that must be satisfied first.
He said the union is making the issue about the blockage of the river when there are more pressing issues regarding the rights of the workers. 
RUSAL initially laid off 140 workers because of a fuel shortage at its operations. In protest to the dismissals, the workers blocked the Berbice river, resulting in the company being unable to ship out its bauxite and move equipment along the river.
RUSAL responded by laying off more workers and suspending its operations. While its operations have been suspended, the company still has just over 150 workers still in its employ overlooking the scaled-down operations at Aroaima.