More than three years after a probe was conducted into the awarding of a contract for a feasibility study for the new Demerara bridge, the Guyana Police Force through the Special Organised Crime Unit has filed a criminal charge against former Minister of Public Infrastructure, David Patterson.
According to Police sources, Mr. Patterson is expected to appear in Court on Monday to face a charge of attempting to defraud the Demerara Harbour Bridge of $167 million.
This morning, Mr. Patterson was invited to visit the SOCU headquarters and upon his arrival with his Attorney, News Source understands that he was immediately arrested, fingerprinted, charged, and released on self-bail.
The matter about the awarding of a contract for a feasibility study for the new Demerara Bridge has been before the Special Organised Crime Unit since 2017.
The investigation came to an end in 2018 after the then Police Legal Advisor, Justice Claudette Singh advised that there was no basis for a criminal charge or the continuation of the probe.
The Police Commissioner at the time had also closed the investigation after finding no criminal conduct.
However, the investigation was revived in November last year on the insistence of new Minister of Public Works Juan Edghill.
Mr. Edghill has been contending that due process was not properly followed in the awarding of the consultancy contract for the bridge to the Dutch company, LievenseCSO.
The contract was awarded by the Demerara Harbour Bridge Corporation following public advertisements for consultants to conduct the feasibility study.
News Source understands that the former General Manager of the Demerara Harbour Bridge, Rawlston Adams is also likely to face the same charge that has been thrown at the former Minister.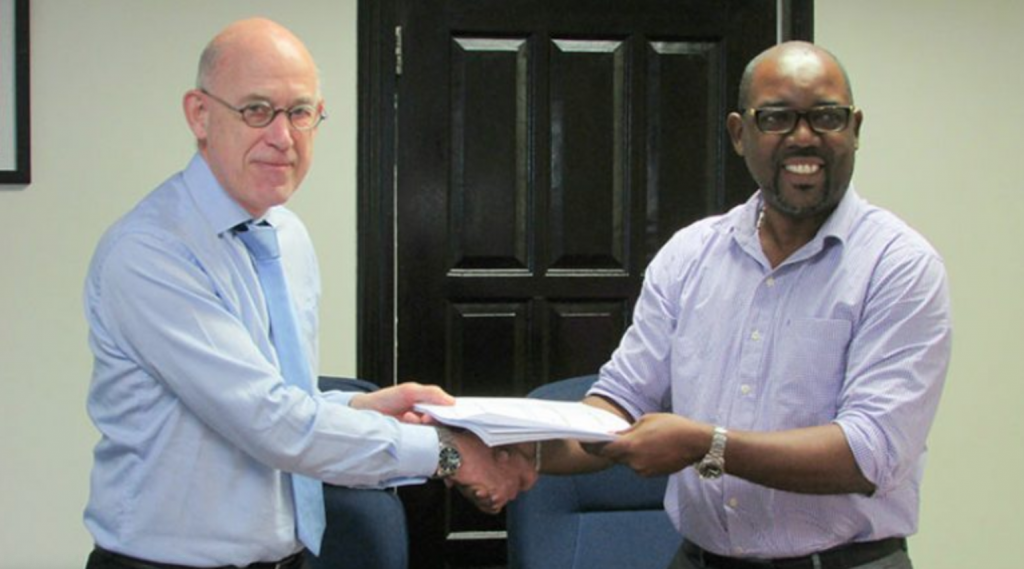 The move by SOCU to file charges against the former Minister comes on the heels of several revelations by the current Public Works Minister Juan Edghill on gifts that were purchased for the former Minister by agencies under his watch for special occasions.
Patterson has admitted to receiving the gifts but has indicated that he never made requests or solicited them. He also said it was a practice by many government agencies under various governments to purchase gifts for their subject Ministers for special occasions.
Former Minister Patterson is an Opposition Member of Parliament and the current Chairman of the Public Accounts Committee, which overlooks government's spending.
Edghill wants him to resign from that position. Patterson has refused and the Opposition is sticking at his side.