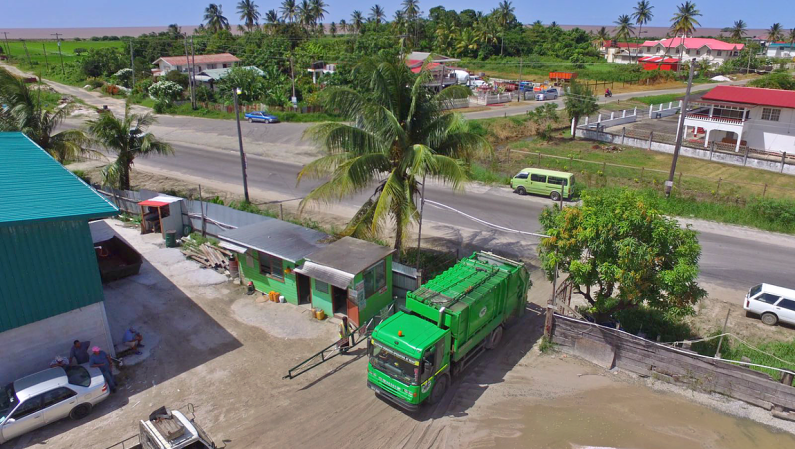 The accident that closed down the Demerara Harbour Bridge on Monday and most of Tuesday has also impacted on garbage collection in the city.
One of the companies contracted to carry out garbage collection in Georgetown is Puran Brothers, which is a company based in West Demerara.
With the bridge being closed on Monday, the trucks were unable to carry out their contracted obligations in Georgetown as they are usually parked at the company's headquarters.
Even with the reopening of the bridge this afternoon, it might take a few more days before the large trucks could gain access to the bridge.
The bridge has been reopened to light traffic only. Large trucks are not being allowed.
Georgetown Mayor Ubraj Narine today said the City Council is trying its best with its own resources and that of other companies to assist in collecting the garbage in those areas usually served by Puran brothers.
"I spoke to a representative of the bridge and begged that even if its just one truck that could be accommodated across to reach Georgetown, we would be grateful", the Mayor said.
He said the City's solid waste manager and the City Engineer have been working together to get tractors out to assist with the garbage collection efforts.
Narine pleaded with the public to understand the situation facing the municipality. He explained that as soon as the garbage trucks are allowed to traverse the bridge, garbage collection in those areas served by the Puran Brothers company will return to a state of normalcy.