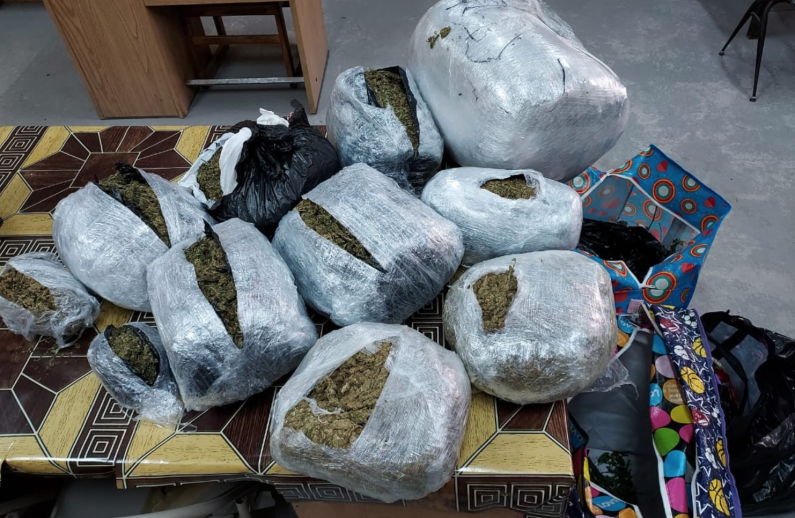 A 52-year-old man from C' Field, Sophia is in Police custody after being busted with more than 35 pounds of marijuana in his possession.
A Police report said the man and another man were spotted by the Police at around 6:35 this morning walking towards the old New Amsterdam ferry stelling with multiple bags in their hands.
The men were approached by a Police Officer who was suspicious of the bags they had in their possession and told them he would like to carry out a search of the bags.
According to a Police statement, the rank discovered the marijuana in the bags and immediately one of the men offered to pay him a bribe after he told them of the offence of drug trafficking.
While the rank was attempting to arrest both suspects, one of them bolted and jumped into the Berbice river and made good his escape.
The other suspect who told investigators that he lives in Sophia, Georgetown, was taken to the Police station in the area and remains in custody.
Investigations into the incident are ongoing.