The Speaker of the National Assembly, Manzoor Nadir and three other members of his family have tested positive for coronavirus.
"It has happened again", the Speaker told News Source this afternoon, confirming that he has tested positive again for COVID-19.
Back in September just after the opening of Parliament, the Speaker had announced that he had tested positive. He conducted the sittings virtually until he was cleared to return to the House after isolation for several days.
Mr. Nadir explained today that on Sunday he woke up to a headache, a mild fever and the loss of taste. He said out of an abundance of caution, he decided to stay away from the National Assembly on Monday and conduct the sitting virtually. He was last in the National Assembly last Wednesday.
The Speaker said five members of his family were tested after his symptoms remained the same on Monday and the results came back positive today for four of them.
Mr. Nadir explained that all of his family members are all in isolation along with him. He suspects that the virus might have been brought into his home by a recent visitor.
Questioned about the reinfection possibility just three months after he had first revealed that he had contracted the virus, the Speaker said he is now wondering whether that first result was a "false positive".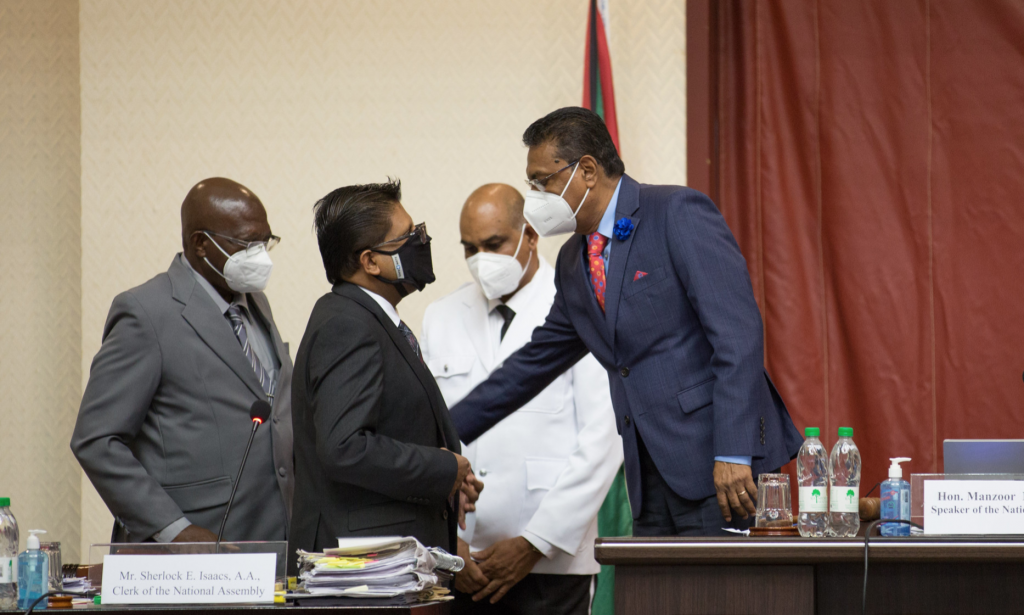 A false-positive result refers to when someone who does not have coronavirus, tests positive for it. Most of those results would come from rapid tests.
There has been no other report in Guyana of persons who have recovered from the virus being reinfected.
The Speaker said he will remain in isolation along with his other family members for the next 14 days and he will stay in touch with his doctors.
The number of new coronavirus cases in Guyana has been climbing steadily with more than 1000 new cases recorded so far in December.