In an interview released by the Government's Department of Public Information, Health Minister Dr. Frank Anthony today announced that Opposition Members of Parliament Christopher Jones and Sherod Duncan both tested positive recently for the coronavirus and should still be in isolation at home.
Both Jones and Duncan were present in Parliament yesterday for its opening and the swearing-in of the new members.
The Health Minister said they should not have been there and that was the reason behind his decision to inform the Speaker and the Clerk of the National Assembly of the medical status of the two MPs.
In a statement last evening, the opposition APNU+AFC coalition chided the Health Minister on the Jones issue.
The APNU+AFC indicated that Jones was tested positive and had completed his period of isolation in keeping with recently announced protocols by the same Health Minister.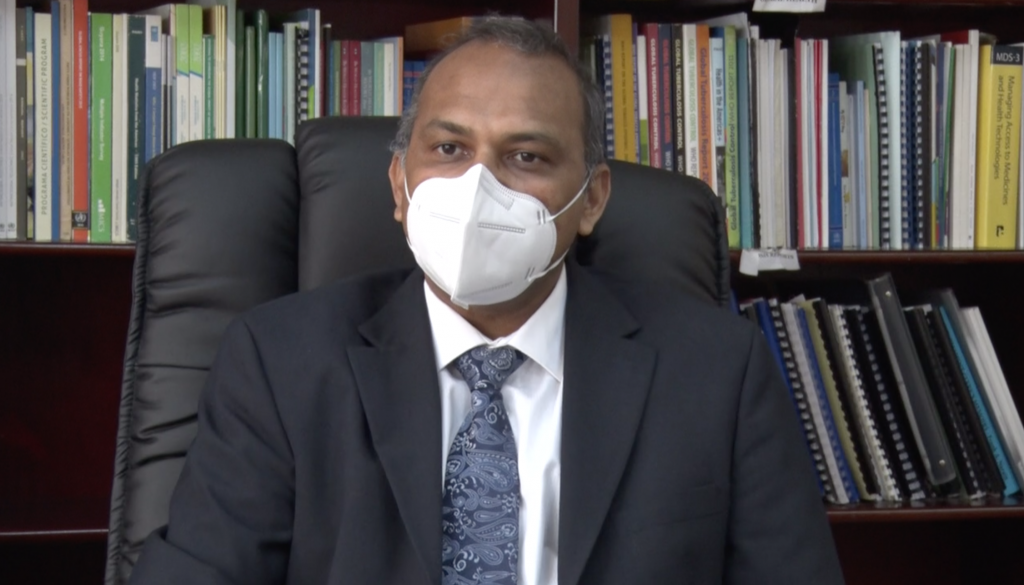 Information on Mr. Duncan's positive COVID-19 result was only made public this morning after it was published on the Facebook page of the Attorney General, Anil Nandlall.
In a Facebook post, Duncan said he will be responding to Nandlall's statement.
Efforts to contact him for a response were futile.
In the DPI interview, the Health Minister said based on the information that he has received, both Duncan and Jones should still be in isolation.
While he could not provide details on the date the tests were done and the dates the results were received, the Health Minister said he still believes the action of the two MPs going to Parliament was irresponsible.
But the APNU+AFC in its statement last evening reminded the Minister that two government ministers who had also tested positive for coronavirus were also present in the national assembly and no information has ever been provided on their updated status.
The Clerk of the National Assembly had indicated to MPs that they could join the parliamentary sittings remotely if they might have been exposed to COVID-19.