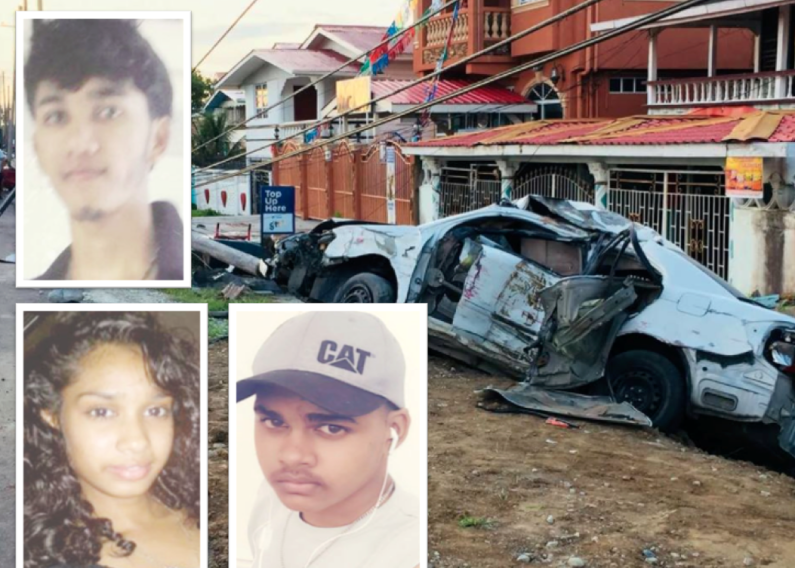 Three youths were killed in another tragic road accident on Sunday. This time, on the West Coast of Demerara.
In a statement last evening, the Guyana Police Force said 24-year old, Deodat Mohan was the driver of motor car, PPP 4014, and as he drove along the Vreed-en-hoop public road, he lost control of the car and slammed into parked vehicle before flipping into an electric pole.
Investigators suspect that he was speeding at the time along the recently expanded and rehablitated roadway.
Mohan and his two passengers, 17-year-old Telisha Singh and 18 year-old Reaz Barakat were all rushed to the West Demerara Hospital, where Doctors pronounced the 24-year-old driver and the teenage girl, dead on arrival.
The teenage young man was transferred to the Georgetown hospital in a critical condition but died while doctors battled to save his life.
Investigators are convinced that speeding was the main cause of the fatal road accident.
Just last weekend, five persons including three members of the same family, died when the driver of the car they were in, lost control while speeding, and slammed into a truck on the Corentyne Coast.