Hundreds of persons seeking their 2nd dose of the Sputnik V vaccine were turned away at the Ministry of Health and several other locations this morning after they ran out of the 2nd dose shots again.
It was only on Monday that the Ministry of Health announced the arrival of 10,000 2nd dose shots, indicating that persons who were administered their first dose in April and May should make themselves available for the 2nd dose shots.
Three days later, the situation at many vaccination locations including at the Ministry of Health became frustrating for many persons as they complained about being turned away because no shots were available.
"This is nonsense, you encourage us to take the vaccine and now when we need to complete the dosage, you have none available although we are already overdue", one woman shouted at the Ministry of Health.
Security at the Ministry was forced to lock the gates and post a notice indicating that there were no more 2nd dose shots available. Many of the persons on the inside were also turned away.
The 10,000 2nd dose shots that arrived earlier this week were dispatched to all of the regions.
On the West Coast of Demerara, the situation was similar as Region 3 residents also complained about not being provided with their 2nd dose shots. Many of them complained to the Leader of the United Republic Party, Vishnu Bandhu, who has his headquarters in the region.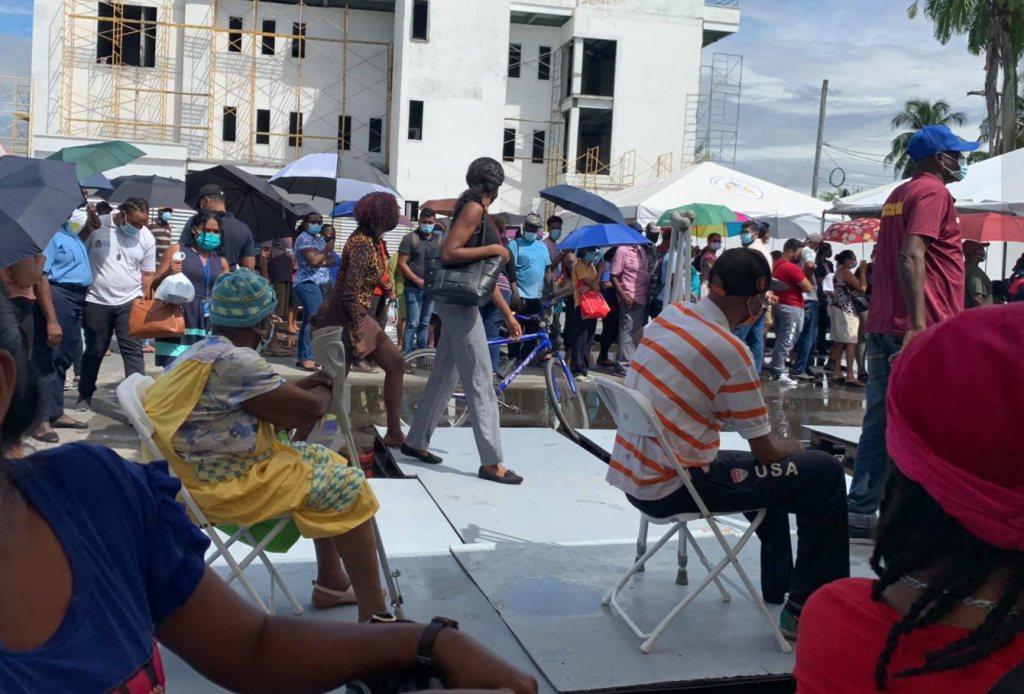 The political leader said the Ministry of Health should have ensured it acquired an adequate amount of the 2nd dose shots to cater for all of the persons who were given the first doses.
He said it is worrying to see people after being encouraged to get vaccinated, now being turned away because the 2nd shot is not available.
The Ministry of Health has administered more than 150,000 first dose shots of the Sputnik Vaccine. There are almost 100,000 persons awaiting their 2nd dose shots.
Guyana like several other countries is facing difficulty in acquiring the 2nd dose shots in a timely manner. Some countries have halted the use of the vaccine until there is an adequate provision of the 2nd dose.
The Government of Guyana procured its Sputnik vaccine through a middle man based in the United Arab Emirates at more than double the recommended price for the vaccine.
The middle man also appears to be facing trouble getting the 2nd dose shots on time as his deliveries to Guyana have declined.
The Ministry of Health continues to remind persons who are not yet vaccinated, that there are two other vaccines that are available in both doses.
(Curwin Alleyne-Giddings photos)