A stern warning against mistreatment of elderly persons came early Monday morning as a new $18 million outpatient clinic and infirmary were declared open at the Palms Geriatric Home on Brickdam in Georgetown.
Minister of Social Protection, Amna Ally participated in the ceremonial opening of the facility which will cater to the more than 190 residents of the home.
Residents of the facility will now have two Doctors to tend to their infectious and other diseases which will in turn improve wards visits, which were previously done once per week.
The project was conceptualized in the latter part of 2016 and Minister Ally said she was happy of the prospects the new facility has for changing the lives of the elder for the better.
She said it was a manifestation of the government's care for its citizens, as she urged staff to avoid any acts of mistreatment to the residents, chanting "from womb to tomb," to signal government's commitment to offering health services from pre-birth to death.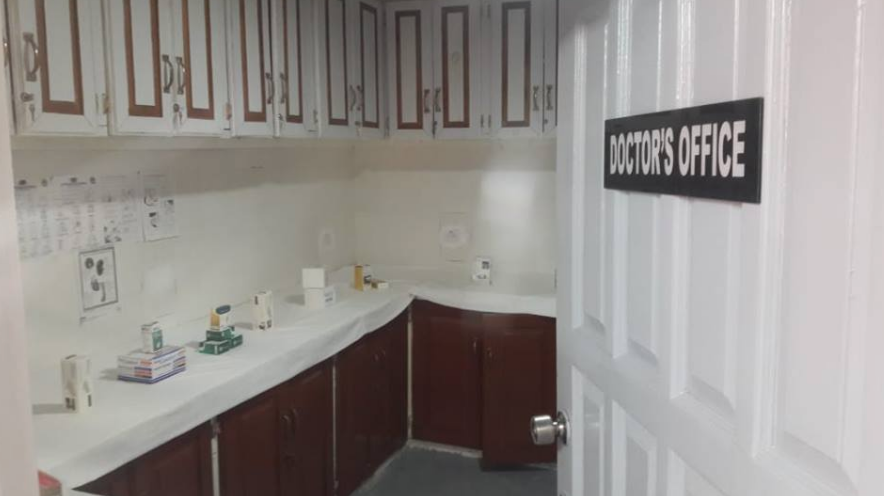 "I want to implore staff members to provide good service to our elderly. They are not here by accident. One day we will get old too and we would not want to be mistreated," she added.
The facility is fitted with a total of six beds and other special equipment to offer in house medical care, thereby reducing the number of referrals to the Georgetown Public Hospital.
Director of Social Services, Whentworth Tanner said there are a number of respiratory illnesses that needs treating along with the more common cases of diabetes and hypertension.
He explained that there will be a Doctor at the facility every day from 7am – 3pm, after which that doctor will be on call.
Tanner said the facility will also cater for residents who are discharged from the GPHC but still needs observation or quarantining.