Several nurses stayed away from their jobs today while other picketed outside the hospital, pressing the hospital's management and the government to address their concerns about risk allowances, improved salaries, and adequate protective gear.
With the government giving no indication of its next move, the Hospital has started preparations for any widespread strike that it believes would cripple its operations.
CEO of the Hospital, George Lewis told News Source today that while a few nurses were absent from duty this morning, it did not affect the operations of the hospital.
Outside the hospital, a group of nurses armed with their placards protested once again to bring attention to their concerns.
Union representative Owen John today said the Government and the hospital need to stop issuing threats against the healthcare workers and employ a better approach that could have issues addressed.
"These nurses know the risk that they are taking on a daily basis and they feel that the administration needs to listen to them, not listen to me or some politician, listen to them. To date, we haven't heard a single word from a single politician. Couple people came here and said yeah they emphasize, we understand what they were saying but we want the people that matter to come and talk to the nurses, listen to their situation, try to understand what they are talking about but I'm saying the higher-ups are yet to make a statement and that is wrong", Mr. John said.
With the number of coronavirus cases increasing steadily in the country, the union representative said more and more nurses are putting themselves at risk because they now deal with more patients than some of the facilities can handle.
The union representative also lashed out at those persons trying to score political points by attacking the nurses and their position. He said the nurses have the same right that other workers have to protest for better working conditions and better salaries and benefits.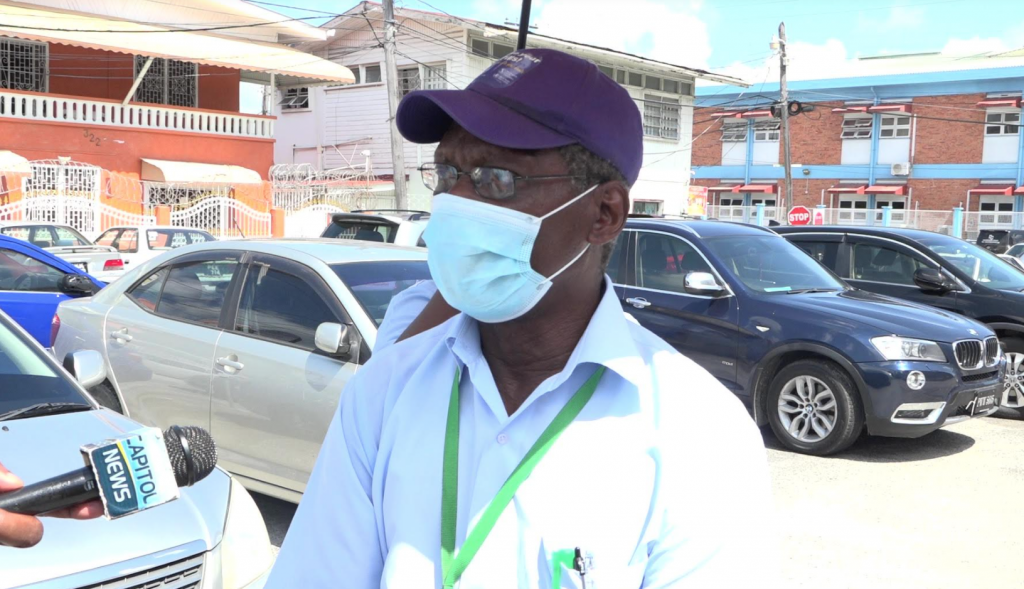 He said "the nurses have issues, just listen to their plight, nobody is doing that, They say it's political and a whole lot of things. We want people to come and listen to the nurses' plight, speak to these nurses, hear what are their issues, understand their concerns what is bothering them and where it is they feel they need some relief". 
The GPSU has so far given the Government up to tomorrow to respond to its call for discussions to begin on the issues being raised by the nurses.
News Source understands that the Government has been discussing the issue and has called meetings with the management of the Georgetown Hospital, in an effort to alleviate what would be a devastating strike action during the ongoing COVID-19 pandemic.