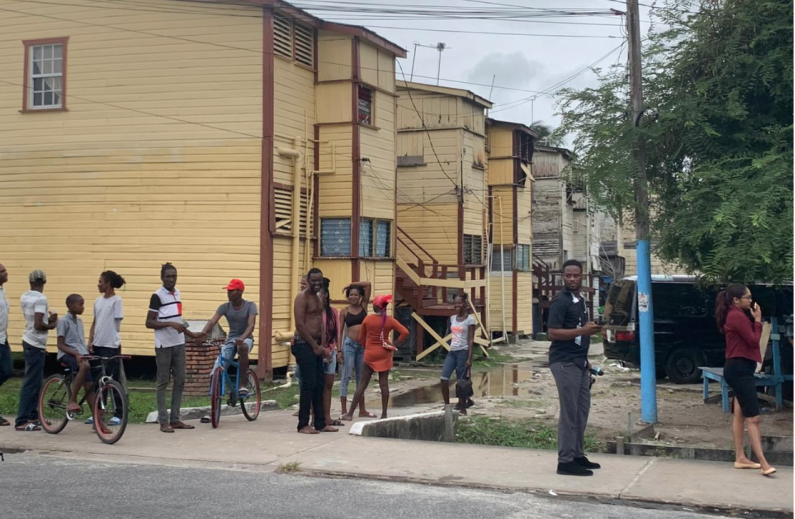 One of the suspects in last evening's brazen robbery of a GTT sales kiosk in the Giftland Mall managed to evade law enforcement during an operation in Durban Street, Georgetown this midday.
Although the name of the suspect has not been released, Police officials have confirmed that he lives on Durban Street and was one of two men who carried the robbery last evening at Giftland.
The robbery was caught on camera, allowing Law Enforcement to identify the suspects.
Police investigators moved into the Durban Street area this midday close to Vlissengen road at the tenement yard, after receiving information about the man's presence in the area.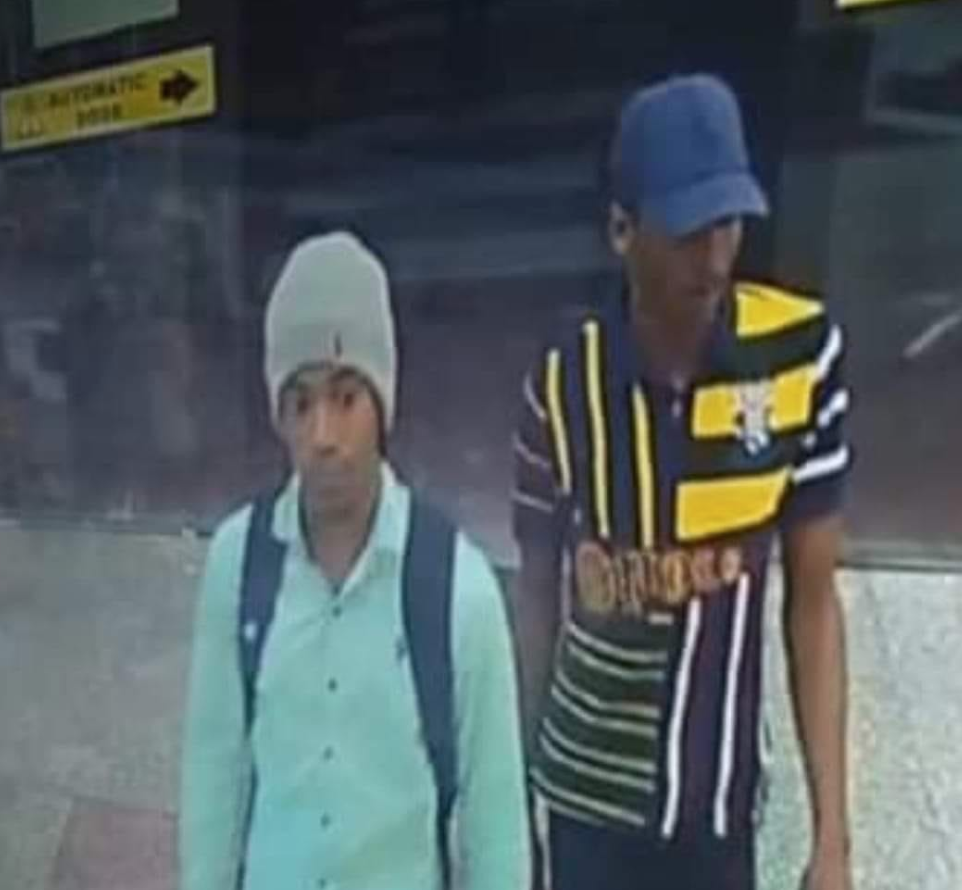 As the Police moved into the area, the suspect was seen running through a yard. A number of officers gave chase and opened fire as he continued to run.
The man managed to make his way to Princes Street and was last seen running in the direction of the cemetery. It was unclear whether he was armed.
Investigators remained in the area for over an hour after the man made good his escape.
Some of the residents in Durban Street told News Source that the young man was with a group of other people when the Police turned up and he bolted from the scene.
After the Police opened fire, bullets struck part of a house and a parked car was also damaged as a result of the gunshots.
News Source understands that another young man has also been held for questioning in relation to the same robbery at Giftland.
The investigation is ongoing.