Police Officers found themselves in a standoff with residents of Leopold Street this afternoon as the residents protested the Police shooting death of a man from the community.
Angry residents blocked off a number of streets close to Leopold Street and set fires to tyres and other pieces of debris that were placed in the middle of the road.
The Police responded but kept their distance as the situation appeared volatile.
The unrest was in response to the Police shooting death of suspected robber Odinga Williams.
The man was shot early this morning as the Police responded to reports of an armed robbery.
Information received by News Source stated that after receiving reports of an armed robbery close to the Leopold Street area around 1:30 this morning, Police ranks responded and noticed two men fitting the description of the alleged robbers riding along the roadway.
The Police reportedly gave chase behind the two men and as they were closing in, it is alleged that one of the men whipped out a firearm and opened fire on the Police.
The Police returned fire and the suspect was shot dead. He was identified as Odinga Williams.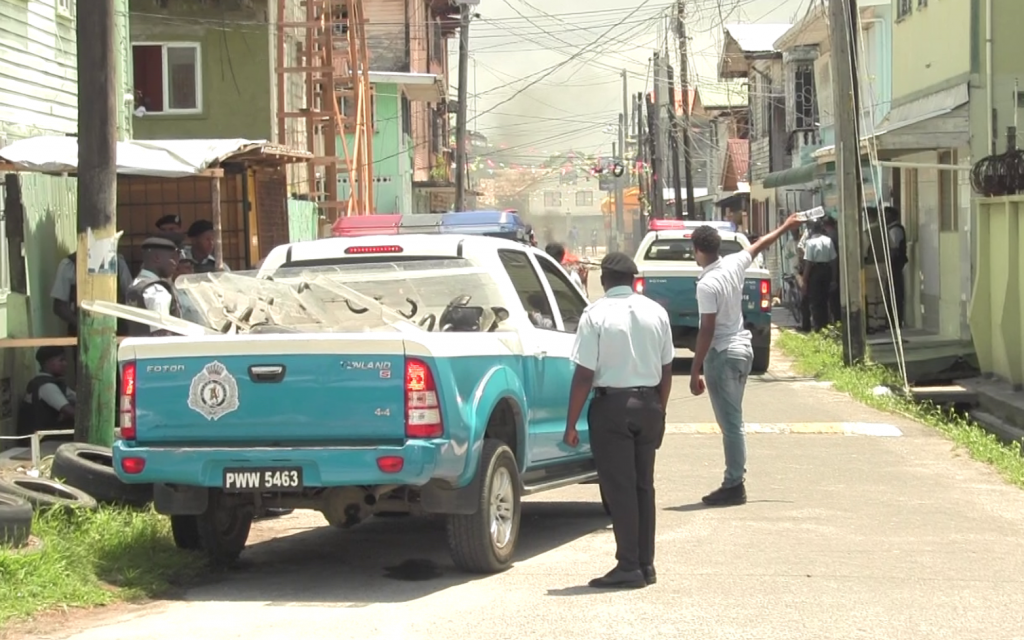 But the man's family members have disputed the Police version of events and are crying out for justice. They claim that the man was on his way home when he was shot by the Police.
Investigators have revealed that a weapon with matching ammunition was found at the scene close to the man's body.
An investigation is underway.
During the protest today, the residents said they are repeatedly targeted by law enforcement "for no just reason".
Efforts are ongoing to bring an end to the unrest.