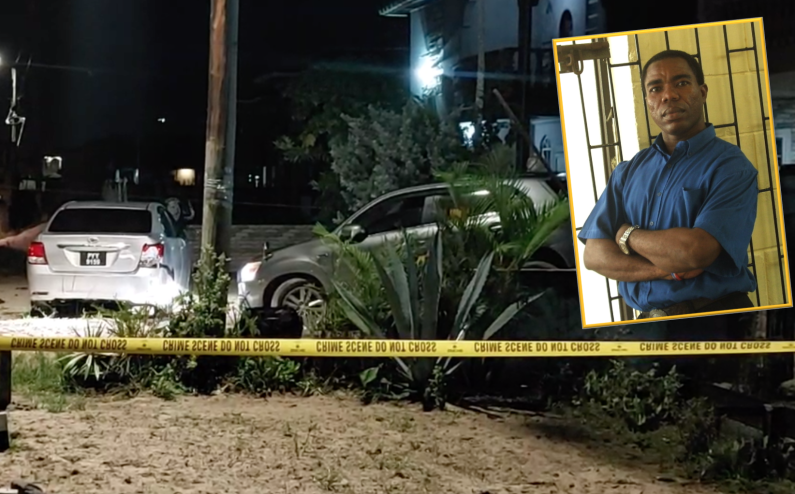 Police investigators this afternoon arrested a suspect in the murder of High School Deputy Principal, Kerwyn Mars aka Sir Mars.
Crime Chief Wendell Blanhum, while not providing details, confirmed the arrest to News Source and indicated that investigators were questioning the man.
The Crime Chief also indicated that the suspect is not the young man whose photograph has been making the rounds on social media as a person of interest.
The man who was arrested today, was nabbed at his place of work.
It is unclear whether any wounds were found on his body. The Police in its original release on the murder indicated that from appearances, the teacher and the suspect stabbed each other during a confrontation in the teacher's car.
Investigators were able to access video surveillance recordings from the area where the incident occurred. Those recordings assisted the investigators in identifying the suspect.
Th 51-year-old teacher was killed on Sunday night after being stabbed and crushed by his own car.
Eyewitnesses recounted that the teacher and suspect were in a fight and when the teacher emerged from the car, he was bleeding. As he ran to the back of the car, the suspect reversed suddenly, pinning him with the car and against a concrete fence.
The man's body remained under the car for more than an hour, as the suspect fled the scene. The probe is ongoing.