A suspected bandit, who is an ex member of the Guyana Defence Force, was shot dead by the Police on Thursday during a shoot-out on the East Coast of Demerara in the Mahaicony area.
The dead man has been identified as 27-year-old Melroy Solomon, aka "souse mouth".
A police statement said the shooting came after a number of robberies and a carjacking.
The suspect, who is from the Agricola community, was in the company of another man when they robbed a taxi driver of his Toyota 212 motor car at Foulis on the East Coast of Demerara just before 11 o' clock yesterday morning.
The matter was reported to the Police and the vehicle was intercepted by Police ranks at Mahaicony.
The two men reportedly abandoned the vehicle after it got stuck in a ditch, and headed to the backlands of Mahaicony.
A cattle farmer in the backlands was held by the two men and robbed of his mobile phone and clothes. He was then reportedly ordered to take them by horse to the public road.
Once there, the men boarded a taxi, but were again intercepted by the Police.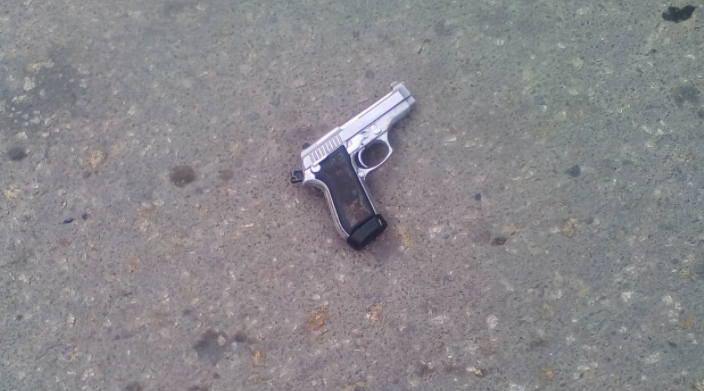 Lawmen said the two bandits were ordered out of the taxi, but one of them emerged firing gunshots.
The police opened fire and that suspect, was shot while the car sped away from the scene. The injured bandit was taken to a hospital in the area, where doctors pronounced him dead.
An unlicensed .32 pistol was recovered by Police at the shooting scene.
The Police Public relations department said the dead man was known to law enforcement and has previously faced armed robbery charges in the Court.
The investigation is continuing.