An early morning vehicular accident along the La Grange Public Road on the West Bank of Demerara has claimed the lives of three persons.
The accident occurred around 4:20 this morning when motor car, PDD 7182, slammed into the back of a truck that was parked to the side of the roadway.
The three dead persons have been identified as the driver of the car, 33-year-old, Leroy Levans and two of his passengers, 25-year-old, Devindra Hardyal and 20-year-old Rishi Parsa.  Hardyal and Parsa were from the La Grange area while the driver lived at Nismes.
The only survivor of the crash is 22-year-old David Bourne of Goed Fortuin. He remains hospitalised.
The four were earlier seen at a party in the Stanleytown area and were on their way to take Bourne to his Goed Fortuin home when tragedy struck.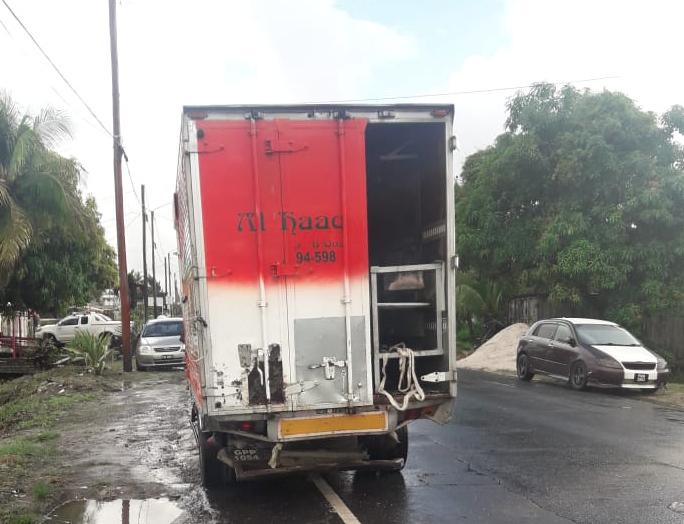 A Police statement disclosed that the driver of the vehicle which was proceeding north along the western carriageway, reportedly at a fast rate of speed, when he lost control and collided with the Lorry which was properly parked on the parapet of the western side of the road.
The impact of the collision shifted the lorry from its parked position and ripped the car apart.
The driver, Leroy Levans and passenger Devindra Hardyal were pronounced dead on arrival at the hospital while Pasha passed away around 07:00hrs this morning.
An investigation has been launched.