The Customs Anti Narcotics Unit has announced the arrest of three men following the discovery of over 12 pounds of cocaine during an operation.
The three have been identified as Aundre Singh of Diamond, East Bank Demerara, Clifford Gouveia of Little Abary, East Coast Demerara and Oneil Charran of Sandy Babb Street Kitty.
In a statement on Thursday night, CANU indicated that the bust took place on Wednesday in the vicinity of the Kitty seawalls between Pere and Queen streets.
According to CANU, two of the men, Aundre Singh and Oneil Charan were in the same car, while the other man Clifford Gouveia was in a car just behind the car with the other two suspects.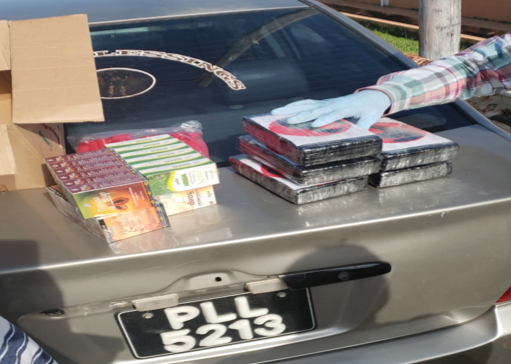 Just as the men were handing over a box, CANU agents moved in and intercepted the transfer.
In the box, the agents discovered five bricks of cocaine, weighing just about twelve pounds. A later search at the Diamond house of Aundre Singh, revealed an additional 6.6 grams of cocaine.
All three men were immediately arrested. The CANU agents also seized a quantity of cash, two cars and two firearms with matching rounds.
The three men are expected in Court today.