Two Georgetown men were arrested on Tuesday afternoon on drug trafficking allegations during a CANU operation in City.
A statement from the Customs Anti-Narcotics Unit this evening stated that CANU ranks had several targets under surveillance including a Nissan Juke motorcar bearing registration number PVV-6706.
CANU said as its ranks closed in on the vehicle, the driver sped away from the scene with CANU chasing after the vehicle.
The vehicle was intercepted at the corner of Lance Gibbs Street and Vlissengen Road in Queenstown.
According to the drug enforcement agency, during the chase, a suspected brick of cocaine was thrown from the vehicle. The cocaine was retrieved by CANU ranks.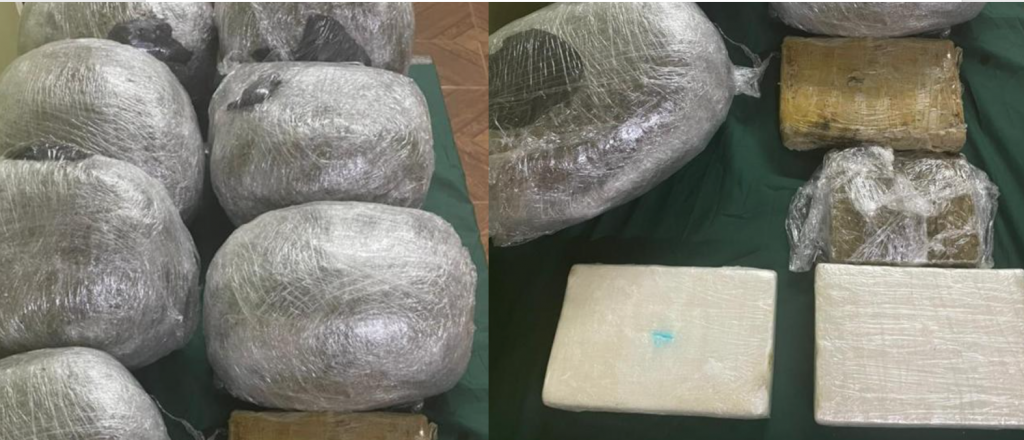 In the vehicle, CANU found the driver Daquan Wills and the lone passenger Joel Fung-a-Fat. Both were arrested and CANU agents were led to a Stone Avenue, Campbellville yard where the agents discovered another brick of cocaine and a bag containing bulk packages of marijuana.
In total, CANU agents found just over 4 lbs of cocaine and more than 37 lbs of marijuana.
A full investigation is underway.