The Customs Anti Narcotics Unit has announced that five men will be facing drug possession and trafficking charges following the discovery of over 25 pounds of cocaine and more than 70 pounds of marijuana.
The bust took place last Wednesday on the Parika Public Road, according to the agency. CANU agents intercepted the cocaine and marijuana during the search of a vehicle.
The illegal drugs were found stashed in large blue plastic gas bottles.
The five who will face charges today in connection with the bust are Khamraj Lall, Marlon Lawrence, Rajendra Persaud, Cleve Thornhill, and Doodnauth Chattgroon.
The investigation is ongoing into the matter.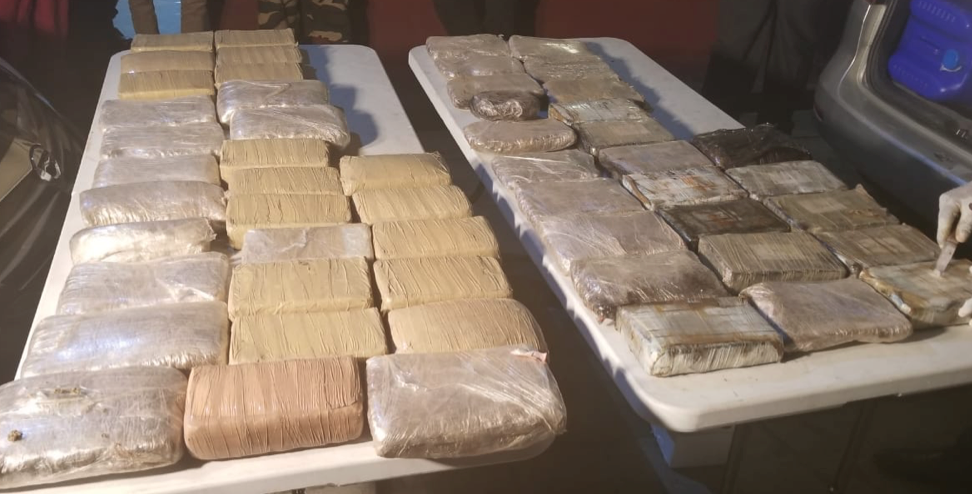 Photos provided by CANU