A Senior US lawmaker and Chairman of the Democratic Caucus, Congressman Hakeem Jeffries, has called for the removal of the US Ambassador to Guyana Sarah Ann-Lynch.
Jeffries was at the time addressing a rally in New York organized by the Guyanese Organization Against Racism (GOAR).
Several Opposition Members of Parliament and Regional representatives of the APNU+AFC attended the Brooklyn event which was attended by thousands of Guyanese in the New York area.
"It's not just me, it's my sister Congresswomen Yvette Clarke, we stand together, the Congressional Black Caucus stands together and we want to make it clear, that it is time for the Biden Administration to act…and guess what, I get some ideas and the first thing I think the Biden administration needs to do is to get rid of the Trump-appointed Ambassador to Guyana, It is time for you to go, time is up!" Jeffries said.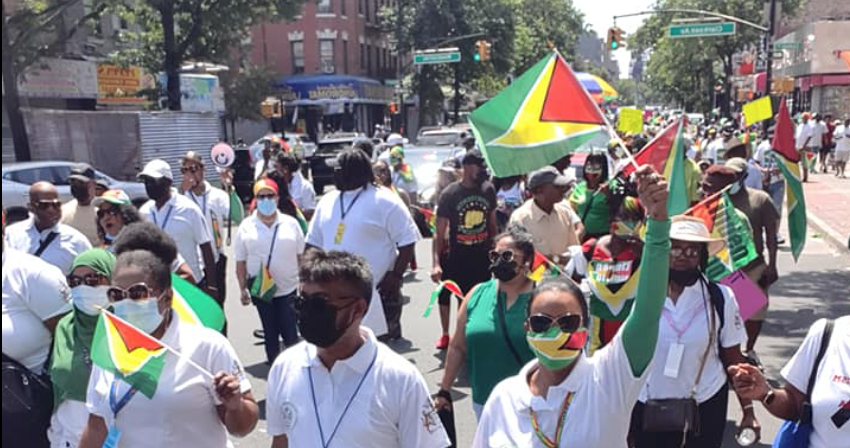 US Ambassador Sarah Ann Lynch took up her portfolio in Guyana in March 2019 under the APNU+AFC government.
She was heavily criticized by supporters of the APNU+AFC in the aftermath of last year's elections. A number of Diplomats were accused of being too involved in the electoral process.
Congressman Jeffries said he has been following the developments in Guyana since the change of government especially and in his estimation, some issues which have been on the forefront should have no place in a modern democracy.
"So, I want to make it clear that your family, is my family, your family is the Congressional Black Caucus' family, and we recognize that injustice anywhere is a threat to justice everywhere and so we are going to deal with injustice down in Guyana, because black lives matter here in America, black lives matter in Africa and black lives matter down in Guyana," Jeffries told thousands of Guyanese and Caribbean Americans", the US Congressman said.
He said the US has a zero-tolerance approach for racially motivated intolerance and injustices.
"And so we stand in solidarity in each and every one of you to deal with the situation down in Guyana and to make it clear to everyone around the world, that we will not tolerate racism, we will not tolerate intolerance, we will not tolerate bigotry, we will not tolerate hatred, we will not tolerate Xenophobia, we will not tolerate racially motivated violence, we will not tolerate discrimination, we will not tolerate injustice and we will stand together until we end that situation in Guyana," Jeffries continued.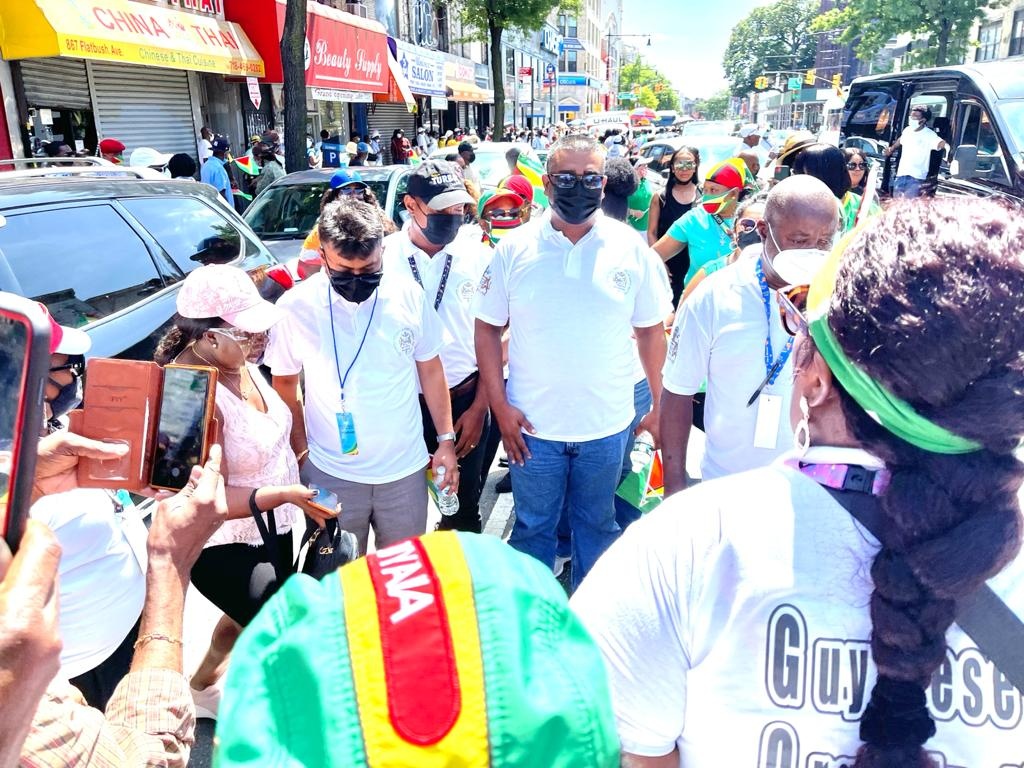 To knock the point of racial discrimination home several APNU+AFC officials who are Indo-Guyanese told the rally that from all appearances, the Government of Guyana has waged war against the people of African descent, pointing to firings in the public sector and the dolling out of contracts under the PPP Civic administration.
A number of Opposition Members of Parliament will travel to other cities in the US to meet with more Guyanese nationals and apprise them of the situation back home.
In a statement last evening, Prime Minister Mark Phillips rejected the statements made by the US Congressman and the Opposition officials at the New York rally.
He said the statements made by the US Congressman were not only appalling but also disappointing.
The Prime Minister called on the top US Congressman to meet with the Government on issues of mutual interest