Traffic Chief, Superintendent Dennis Stephen wants his ranks to be less confrontational with members of the public when executing their duties.
The traffic Chief said the issue of random stop and search by traffic ranks remains one of the issues where there seems to be much misunderstanding.
During a police PR programme, Mr. Stephen said, the Police through the Police Act is empowered to stop, search and detain motorists if they observe an offence has been committed. Similarly he said, the Road Traffic Act also gives Police Ranks the power to take necessary actions if that rank notices an offence being committed.
In the case of minor offences, he pointed out that the Police must be more lenient in their approach to avoid confrontation.
"In my opinion, it is the responsible of the traffic police to observe an offence, especially of a minor offence, can engage, but in a sense of rather than arrest, summons. Summons is a way to avoid any confrontation between the police and the member of the public," the traffic Chief said.
The Traffic Chief said that system was put in place under former Top Cop Seelal Persaud amid a flurry of complaints of Police harassment by members of the public.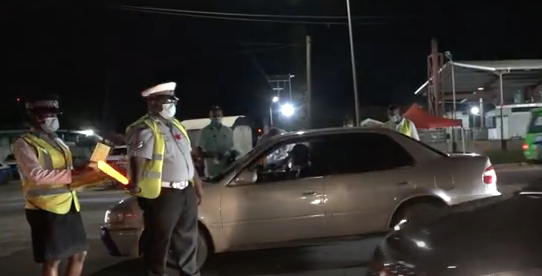 But even so he said, members of the public must also cooperate with police in order to avoid escalating minor issues.
"Yes there is some sort of enforcement, but enforcement must be properly supervised by a senior person so that they be able to avoid any confrontation. Police encounter with the public must be a professional one whereby less confrontation in the form of summons and the summons will be more effective if the police executive their duty in a professional manner," the Traffic Chief said.
The traffic Chief explained however that not all traffic offences are ticketed ones and in some cases, persons will be escorted to the station.
He said even though persons may feel they are being harassed, that course of action is the best one to deal with some cases.