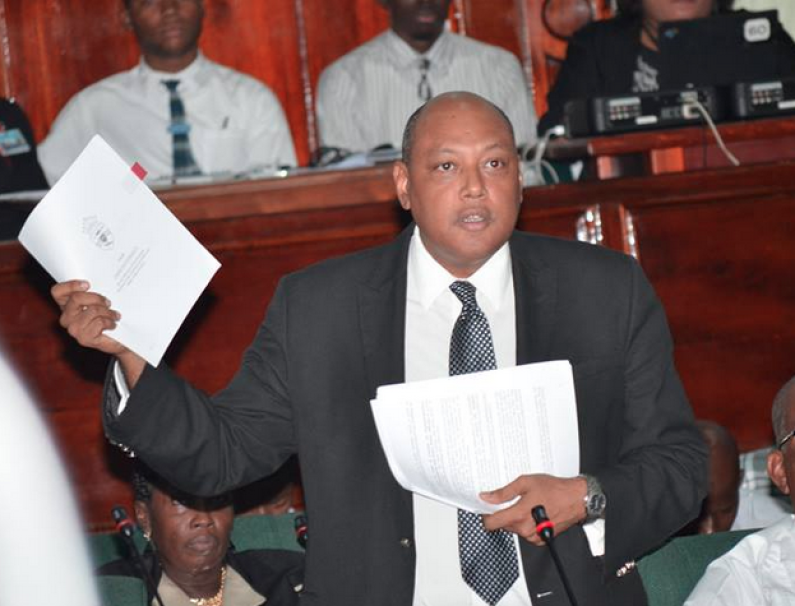 Minister of Governance and former House Speaker Raphael Trotman has shot down the opposition's claims of being muzzled in the National Assembly and accused the People's Progressive Party of being dishonest with history as it relates to the consideration of the estimates of expenditure.
The government passed a motion in the House on Thursday limiting the days for the consideration of the budget estimates to three days, much to the quarrel of members in the opposition.
The PPP wanted the timeline to remain at 5 days.
But the former Speaker on Friday evening reminded the National Assembly that between 1992 and 2011, the timeline was always three days and it only changed to five days in 2012 as the then combined APNU and AFC opposition laid a motion and moved it in that direction.
"The PPP for all the years had the estimates considered in three days and it is not true to say anyone is being muzzled… you can say what you want but we sit here and you sit there in the opposition" Trotman said as he reminded of the motion moved consistently during the 10th Parliament to force then PPP government to move beyond the three days.
He said "that is the history and that is the record and it must be told in the House… there was no fourth, fifth, sixth or seventh day".
The Minister, who was making his presentation during the 2015 budget debates, quickly switched his attention to defend the government against the claims of cleansing. "We also heard for the last five days about cleansing but Mr. Speaker there is no government in the world that does not move people when it takes over, it is a must," he said.
Trotman said the government rejects the notion that to "touch" anyone is an attempt to cleanse and reasoned that it would be fool hardy to go into government and not investigate and make changes.
The government MP also used the opportunity to assure the opposition members, who have already expressed worry, that the process for constitutional reform which is the government intends to embark upon has not started.
"Constitutional reform has not started and cannot take place without the PPP or the people of this country. We will not at all attempt to start the process without consultation and meaningful involvement of the opposition," he added.
Trotman clarified that only a committee has been set up to advise the Prime Minister on the way forward.
The Minister updated the House on government's approach resolving several issues in the Natural Resources and Environment sector.