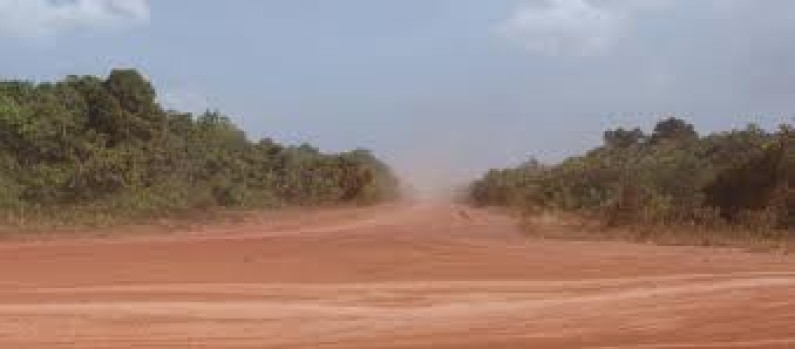 Two persons were killed and three others were badly  injured on Sunday when the vehicle they were travelling in along the Rockstone road in Linden suffered a blowout and the driver lost control.
The accident occurred close to the Rockstone Lethem Road junction along the roadway.
The dead persons have been identified as Raymond Khan and Jean Williams.
The vehicle reportedly flipped over several times on the dusty trail pitching some of its occupants to the outside. All of the persons were rushed to the Linden Hospital where Doctors pronounced two of them, dead on arrival.
News Source understands that the three injured persons have been stabilized and are being closely monitored.
The  three injured persons have been identified as Ramnaratie Sooklall who has been transferred to the Georgetown Hospital, Leroy Williams who has been admitted to the Linden Hospital and the driver of the vehicle Michael Jordan remains in the Linden Hospital also and is being monitored.