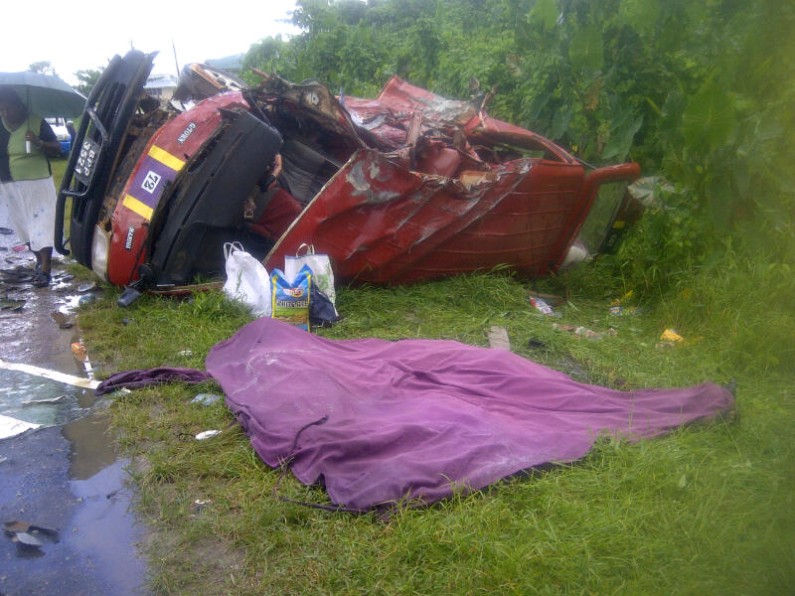 Three persons who were passengers in a Route 72 Mahdia bus, died on Friday morning when the bus slammed into a heavy duty truck at Coverden on the East Bank of Demerara.
The accident took place just after 10 am. Persons in the area recalled hearing the loud impact before noticing persons scattered to the side of the road where the bus had toppled over on its side.
At least 10 other persons were rushed to the hospital with serious injuries. Details of the accident are sketchy but according to residents in the area, it was raining at the time of the crash.
The impact of the accident also sent the truck toppling over on its side. Police investigators are probing the latest accident.