Police investigators were called to a white wooden house at the corner of Albert Street and South Road in Georgetown on Tuesday morning after the two women who lived in the house had not been seen for the morning.
When investigators breached the door, they discovered the lifeless bodies of the two women, 87-year-old, Constance Fraser and 75-year-old Phyllis Caesar.
The women were found tied by their hands and feet with their mouth gagged. They also had marks of violence about their bodies.
Investigators suspect that they may have come face to face with robbers between late Monday night and very early Tuesday morning.
Both women attended the nearby Full Gospel Church, where they served as Sunday school teachers.
Church members broke down in tears as they rushed across to the house and saw the Police yellow tape around the house.
"These were two very nice women, who did no one anything or did any wrong", one church member remarked as she gazed at the house.
One of the pastors of the church said he was contacted by a member who went to the house this morning and found it strange that there was no answer to the calls.
The pastor said he instructed the member to contact the Police and when the Police arrived, the discovery was made.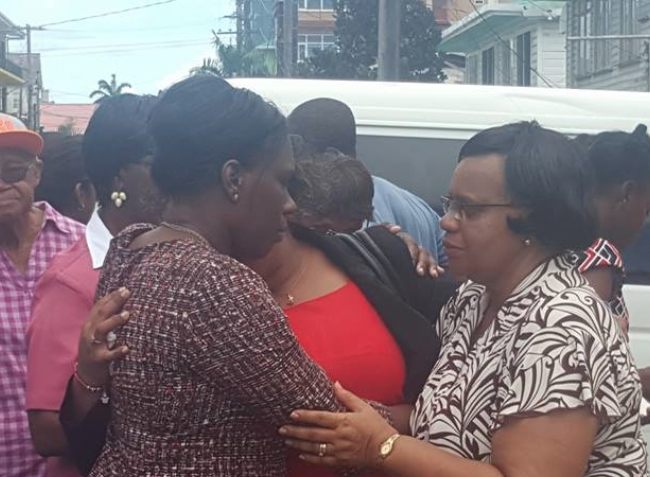 The two women have been reportedly living in the house for several years and are believed to be relatives.
Persons in the area said thieves broke into the same house just over a month ago and carted off several valuables.
Nearby businesses have surveillance cameras and investigators are hoping that those cameras might have been able to capture whoever may have broken into the house and left the women dead.
Investigations are ongoing.